Gone are the days when you would choose a bank based on the fact it's physically located nearby or gives you a free piggy bank to save your pennies in. There's a new breed of financial offering that is flooding the marketplace and sending the established high street banks reeling thanks to the innovation of open banking. I've written many times about fintech and digital banks but, with the costs of living rising and winter fuel and energy bills likely to be through the roof this winter, there's no time better than to revisit when considering how to save money by comparing financial products.
First and foremost, remember I am not a financial adviser and all meaningful financial decisions you make should be through your own due diligence and discussions with qualified financial advisers. That being said, what I aim to do in this article is expand on these concepts in order to help you compare the financial products best suited to your life. I'm going to be exploring:
What is a digital bank and why should I consider one?
What fintech investment apps are available in my country?
What is a digital bank and why should I consider one?
Let's start with talking about why some readers may wish to consider ditching their old high street bank for a more bespoke digital bank. The arrival of open banking in the UK has meant easy access and the flexibility for many to link, switch and use financial products in a way that allows them to get the most out of their experience. It is fully regulated, uses bank-level security and offers extra protection from your bank.
Now some readers may have already embraced the wave of new fintech digital banks that have graced the connected world over the last few months. Names like Monzo, Revolut, goHenry and Starling are commonplace in discussions in everyday life. I myself use Starling and regularly rave about the digital bank's service, their app UI and the simplicity and convenience of use. But why should someone consider using a digital bank and how do they compare what features are right for their needs?
Simply put, many digital banks have limited overheads due to limited rental of physical properties (unlike high street banks). Because of this they can have reduced staff, materials, energy use, travel and more and it results in having more free cashflow efficiency to offer better rates and incentives to potential customers.
Now, there will be pros and cons to each digital bank out there, which is why using a good comparison website or word-of-mouth experiences from friends and family. It's worth looking and seeing if each financial product compares favourably in terms of fast application approvals, reduced account and transaction fees, higher savings interest rates, extra app and UI features. Whilst most digital banks don't own a physical bank you'll still be able to use a huge array of cash machines depending on your card type as they will partner with established physical outlets to offer withdrawals. 
Even if you use the next few weeks and months to look into a few digital banks, read their websites and check out their financial app reviews, it might offer you insight into whether a switch could save you money on rates and fees in order to put a little bit more money aside this winter.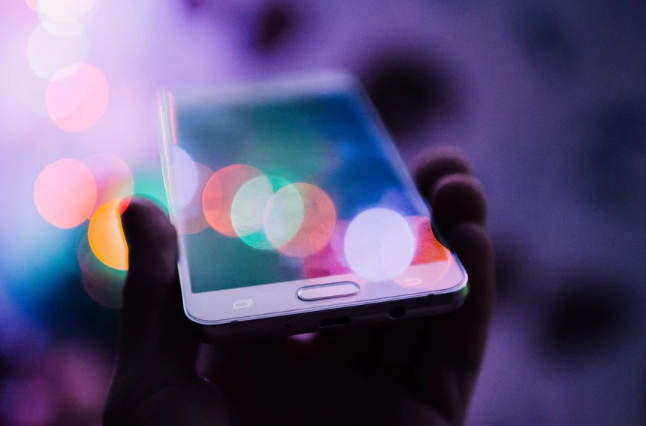 What fintech investment apps are available in my country?
Passive income has become a big buzzword of late, with individuals and groups seeking out new ways to make extra income on the side. Booming industries of social media influencers earning money for minutes viewed, likes and follows, websites working (likes us) with affiliates and ad agencies, and now, more recently, a growing interest in the meteoric growth of some meme stocks and cryptocurrencies (despite FTX and Luna crashes!). 
Let's be clear, investing in stocks, shares and crypto is not low risk and investments can go down as well as up due to high volatility but some savvy investors use the growth opportunities of these meme stocks, new cryptos (altcoins) and established big hitters like Bitcoin and Ethereum as alternative savings opportunities with potentially huge returns in comparison to a regular savings account. For example, for the early part of 2023, Bitcoin was the best-performing commodity percentage wise.
Again, knowing where to get started with investing can be tricky. I've written about some companies offering free stocks, shares and crypto to give investors a kickstart, but checking out a trading app comparison website, like Sortter, may aid your own research too. The Sortter website also gives a breakdown of many terms used on trading platforms, along with useful definitions for them.
Ultimately, considering a switch to digital banks and financial trading apps is about learning what's available, how it works for you and whether it will make your life more financially efficient. Product terms change and investments fluctuate, but I've found my understanding of how the financial words works have greatly improved by researching what's out there for my need and risk tolerance.
*Disclosure: This article is for entertainment and educational purposes only. Nothing on this site constitutes financial advice. I am not a financial advisor. You should always do your own research and consult a qualified financial advisor before making big decisions with your money as capital is at risk with any investment. This post may contain links to external sites and affiliates, Savvy Dad accepts no responsibility for how you use these external sites and services (see Site Terms and Privacy Policy).