More and more UK retail investors are looking to dip their toes into the waters to trade US stocks and shares. Hand-in-hand with this increase in investors, the number of investment apps and startups has also increased. These facilities and fintech trading apps allow individuals like you and I to try our hand at investing.
Why is there an increase in UK and US retail investors? Well, I believe it's due to two factors:
Individual retail investors in the UK are looking to access stocks with more volatility and the potential of instant gratification. For example, the recent craze surrounding meme stocks like AMC, Gamestop (GME) and Robinhood (HOOD) have shown groups of individual retail investors teaming up can begin to challenge some of the more established hedge funds. This is great as it's highlighting some of the issues surrounding how retail investors have less power and are investing in an unfair arena where some large investment firms are using naked (synthetic shorts) and other manipulations like delayed orders and dark pool manipulation.
The second reason I believe the interest in retail investing has increased is the nature of what investment apps, like STAKE with their free US stock offer that I'll discuss today, give access to (When you invest, your capital is at risk). They provide the opportunity to make investing more personal and exciting. No longer do you need to liaise via your local bank or broker to manage an investment fund where you have no clear interest or knowledge in the underlying stocks, their potential and their ethics. As an individual UK retail investor using these apps to invest and trade in the US markets, investors can push through into investing in more than just bonds, funds and ETFs. They can now access far more exciting and exotic options such as investing and trading in meme stocks, IPOs , SPACs, startups and even just singling out your favourite brands during earnings run-ups.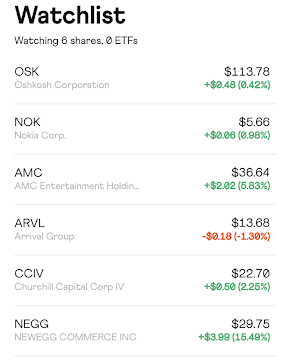 What does STAKE offer as a platform to trade US stocks in the UK?
First off, there are a plethora of trading apps out there which will work well alongside UK banking apps and cards. I've used Freetrade for a while to trade the UK and US markets within a tax-efficient ISA wrapper. However, with my account being UK-based I have to pay around a .5% foreign exchange fee on each trade meaning small gains in the US markets can be eaten up with fees. Also, I find that Freetrade can be limited on the number of stocks available in their basic account, while STAKE has the widest access to US stocks I've seen at the time of writing. This is particularly useful if you're always looking to add stocks to a watchlist to track.
The advantage of using a US-based account like STAKE, is the ability to trade instantly 'without' those FX fees. Yes, it's not within a tax-free account like a UK-based stocks and shares ISA, but I'll need to make a good chunk of money before I need to consider things like capital gains tax on proceeds.
Because I'm interested in tracking and investing in US stocks over the coming year like AMC, Tilray, Nokia, Nikola and more. The US-based STAKE account makes sense. The STAKE app was easy to set up, has an incredibly fluid user interface and is supported by a clean, well-presented web portal alongside.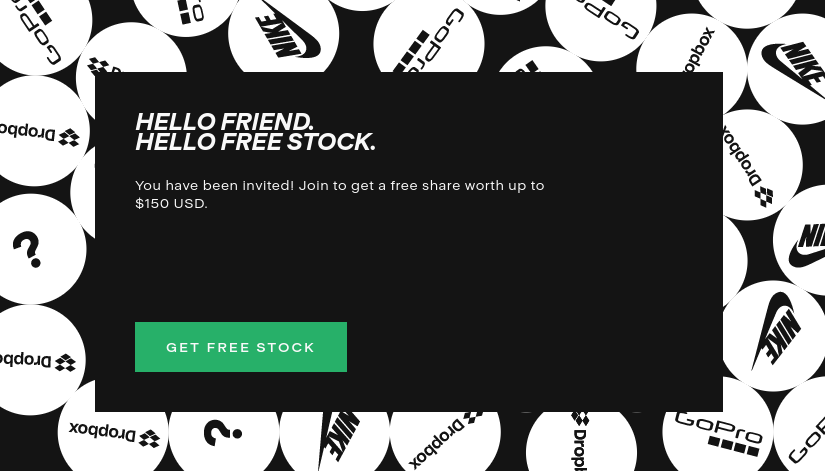 Can I get FREE stocks and shares when investing in a trading account like STAKE?
Yes, you can nab a stock worth up to $150 when you join and fund your account within 24 hours of account opening. This is roughly in line with other investment apps which offer free refer a friend stocks and shares. The STAKE referral code page in investor accounts is easy to use. STAKE is vastly more competitive as an opening offer incentive than ISA accounts like Nutmeg or Hargreaves Lansdown and perfect if you're wishing to 'try out' retail investing and learn the ropes in a clean, well-designed account.
As mentioned earlier, there is o% brokerage and no FX fees on market orders, limit orders, stop-loss orders, or instructions to buy fractional shares. This makes STAKE a very attractive entrance into retail investor trading for the US markets.
Are there any hidden costs with STAKE or other trading apps?
STAKE is one of the best apps for wide US market access and not having fees or charges involved with trades of shares in the US. That being said there is one extra service investors may wish to pay for… that's the STAKE Black service.
What is STAKE Black? I'm glad you asked. When an investor sells their position in a stock or share holding, the cash funds are classed as "unsettled" for a period of time. This means the funds are not available to be instantly reinvested in other stock interests.
Whilst this is not a huge deal as it allows time to consider your next move in the markets carefully with extra due diligence, it does mean you could miss out on prime entry points and dips in popular stock prices.
To get around this STAKE offer the STAKE Black service. This is $9 per month if paying monthly or £7.50 per month (for UK trading) if forking out for a year's worth at $90. You do not have to pay for or use this service but it does give flexibility if you need your trades to be fast-moving. The STAKE Black subscription also gives indications of popular buy & sell ratings from Wall St analysts and allows investors to use this when considering price targets and exit strategies on stocks.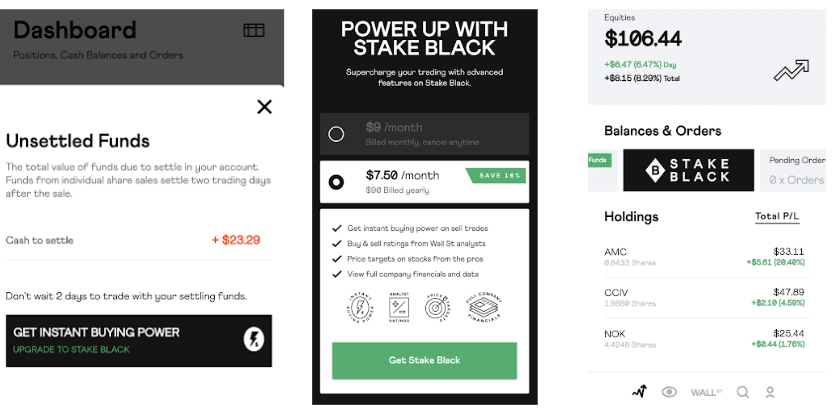 Freetrade versus Stake as the best app for UK customers looking to trade US stocks and shares.
STAKE has an amazingly fluid user experience built into the company's app. Even down to simplifying a secure submission of a W8 Form UK needed for tax purposes and to allow you to trade US stocks. Prices are regularly updated to show the most recent changes to bull and bear moves in the US markets as they happen in a stock and the process of buying and selling stocks is straightforward. New articles are linked from stock pages and the UI can be adapted to your preferred tracking (ie candles, line charts etc).
I tested out how the STAKE stocks and share investment app handled a recent ticker change as this process can play havoc with portfolio values when it occurs. The Churchill Capital IV shares I owned ( CCIV )within the app were due to change to the ticker (the four-letter label associated with the stock) for Lucid Motors ( LCID ), this process took over a day within the app and it even temporarily showed an incorrect stock ticker and value while this was being updated.
When reaching out to test Stake's customer service about this they responded promptly, explaining that their broker, DriveWealth, occasionally takes a while to update the tickers on the system. This is not abnormal with trading apps but can confuse the value of stocks and trades within the Stake app until rectified.
No such thing as a sure bet.
Remember, there's no such thing as a sure bet when investing that's why it's worth looking after your outgoings with budgeting apps too. When looking to trade US stocks, the bigger the reward, the larger the risk of an investment in general. Whilst I believe everyone should learn about stocks and shares, investing in this way as a UK retail investor may or may not be for you. Never invest money that you cannot afford to lose in the markets and if in doubt consult a qualified financial advisor as your capital is at risk.
Overall, STAKE offers a vastly impressive, fluid and wide-reaching investment and trading platform. It gives secure, quick access to the markets and even throws in free shares when you sign up. Well worth a try, especially as you can refer extra friends and investors with a STAKE referral code.

Disclosure: Whilst not a paid AD. STAKE provided me with funds to trade using their UI and access to the STAKE Black membership. Views and comments remain my own. I am not a financial advisor. When you invest, your capital is at risk.