The upcoming Lucid Motors SPAC merger with Churchill Capital will start gaining notice, in my opinion, over the coming weeks. But what is the SPAC merger between Peter Rawlinsons's Lucid and the special purchase acquisition company (SPAC) Churchill Capital IV? What does Lucid Motors as an electric car share stock offer and why I'm I making my largest share investment to date in a manufacturer yet to make a single car? Investing in stocks and shares can be a great way to make money from home, but why have I been learning about any potential Lucid Motors Stock IPO date or mergers?
Lucid vs Tesla (Rawlinson vs Musk) on May 8th Saturday Night Live (SNL)
Elon Musk is renowned for having a celebrity effect on stocks and shares. This effect so notable that is actually being investigated for potential market manipulation surrounding the altcoin meme cryptocurrency, Dogecoin. The self-dubbed "Dogefather" is due to host the May 8th SNL chat show. Musk often uses alternative publicity and advertising methods to promo his interests including both Tesla and SpaceX. The altcoin Dogecoin is topping 51p per coin, hours before a potential mention from Musk on the SNL show. Up a whopping 20% in the last 24 hours.
Now, whilst I have a small investment in crypto, including Doge, it's Lucid Motors' reverse merger with Churchill Capital acquisition group I'm really interested in. Musk and Rawlinson have traded blows on social media but Rawlinson, chief engineer on the Model S when he was with Tesla, is hoping to steal some of Musk's celebrity sway by placing a huge advert in the commercial breaks for the SNL show that Musk is hosting.
The ad is expected to promote the premium Lucid Motors experience soon to arrive from the product line in the form of the Lucid Air Dream Edition luxury sedan. In particular, promoting the fact that the Lucid Air should have a range of over 500 miles, more than any Tesla. Lucid Motors' Twitter feed has proudly touted the #Firstto500 tag as a boast the firm is quietly confident in delivering.
The Lucid Air sedan should start shipping to customers in the second half of 2021. Tesla's next model with a similar range isn't due until 2022.
What are the Apple and Lucid Motor deal rumours?
There have been questions asked about whether Apple is looking to team up with Lucid Motors and whether the SPAC merger is to speed up a Lucid Motors IPO stock date to allow this. Everybody is tight-lipped, but there's been no denying the potential from either side and this is another reason I'm keen to see how this SPAC merger stock develops.
Links with Apple and its tech brilliance would surely send the Lucid Motors stock soaring more and is another reason I think it's a solid long term investment. Particularly as it's sold out its first order book, modelled itself like Tesla, and is buying up sleek, glass-fronted ex-Macy's store to use as showrooms.
What is a SPAC merger and how does the Churchill Capital acquisition of Lucid Motors help?
SPACs are common in the US. Whilst there's less in the UK due to acquisition rules. Rishi Sunak has set in motion changes that could allow more opportunities for SPAC mergers. Essentially the SPAC group floats and then builds funding while seeking to buy up a company to merge with. Some SPACs have a niche (like Pineapple Power), while others are essentially blank cheque companies ready to pounce.
If a privately owned company is looking to launch quickly a reverse merger with a SPAC can halve the time needed to become a fully traded stock and "time is money". The Churchill Capital merger with Lucid Motors gives the Lucid Stock IPO date a huge time boost and gets the company moving and traded quickly.
Why I'm buying into the Lucid Motors Churchill Capital SPAC merger.
The merger is due to complete this year, accelerating the capacity of Lucid's funding and in my own opinion tying the SPAC stock into a good future investment. After the confirmed merger, the Churchill IV SPAC's stock will integrate with the company it acquires – Ludic Motors.
This negates the needs for a specific Lucid Motors stock IPO date and effectively halves the length of time it would take the privately-owned Lucid Motors to float their own stock. It's a little like buying a shell company and re-branding their website because it's already up and running. The new publicly traded company will then trade under the main stock name and basically become the official Lucid Motors stock IPO launch date.
I own a good number of SPAC shares in two acquisition groups. Churchill Capital IV, now with their confirmed merger with Lucid Motors to assist bypass the usual lengthy stock IPO timelines and Pineapple Power. Pineapple Power is more speculative as I bought in at a very low price but the group has no defined target to buy out, other than within the green energy niche. It's the Churchill Capital SPAC stock I'm more bullish on. I think it offers potential gains for its comparison to Tesla, links to Apple, and Lucid Motors' amazing credentials on paper and their drive to deliver premium value for money luxury electric cars with amazing Tesla-killing range.
I bought in at $18.45 per share via my ISA wrapped stocks and shares account via the Freetrade App. If you're looking to try out the trading app you can get a free share worth between £3 and £200 by signing up here and investing commission-free.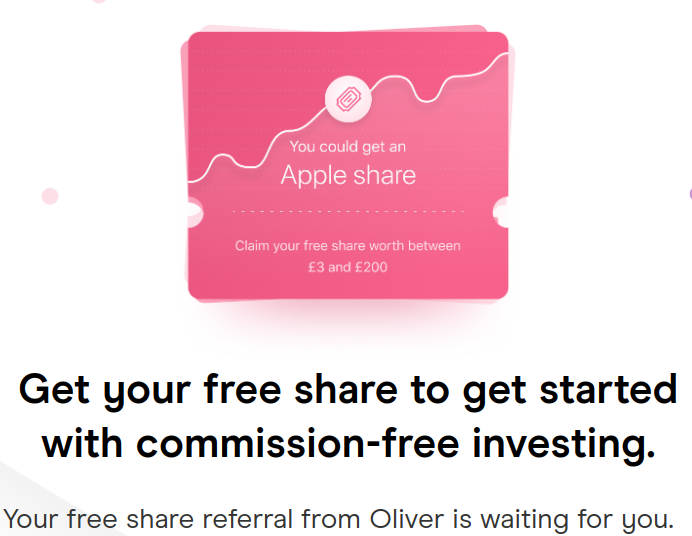 NOTE: Only invest money your can afford to do so with. Money is at risk and whilst I'm investing in Lucid Motors, those reading this article need to make their own decisions. Whilst I use the Freetrade App via a Stocks and Shares ISA, other investment apps and platforms like those from Hargreaves Lansdown and Trading212 are available. If you're looking to invest, be sure to learn about how the markets work and the trading tools involved with them. This is particularly important with the newly emerging cryptocurrency exchanges and wallets. Unless trained, I'd always suggest viewing stocks and shares as entertainment only.