It's clear that the world is 'not what it used to be.' I am acutely aware of my 'big-birthday' this month and it has caused some reflection. Predominantly, I find myself harking back towards an almost Hardy-esque level of nostalgia; about days gone by in my youth roaming the sun-drenched fields carefree and getting into mischief behind the haystacks. I joke, of course, but it is a fact – the cost of living has significantly increased since I was younger, and this birthday of mine has got me thinking about how I can support my own youngsters as they grow up and move into adulthood themselves. 
Whilst building a 'nest-egg' is rather an outdated term, the concept of putting away a little bit of cash in case of an emergency, or for the future of a loved one, is not something that should be overlooked. Whilst it is true that all of our budgets are tightening year-on-year, it's still good practice to set yourself a money-saving challenge – even the smallest amounts put away as soon as we are paid each week or month can lead to a tidy pot building before our eyes. Who knows when you might need that repair on your car, or have to shell out for an unexpected vet bill…having a little pool of money to turn to when it's needed can really be the difference between struggling or having some breathing room in the month.  
It's the same when thinking about providing for your offspring as they get older – saving a little here and there over the course of their childhood means that by the time they reach the stage of life when they really need that boost, you've already done the hard work and are able to provide them with that much-needed cash. Foresters Friendly Society have been helping families save for over 185 years and offer a range of mid to long term savings plans for all the family.  Whether you might be saving for your son's first car, a deposit for your daughter's flat, money towards travelling, or helping with university costs, whatever you want for your offspring in the future, their range of flexible, affordable products are here to help.  Amongst this range, I've spotted that they offer a Junior ISA and a Child Tax Exempt Savings Plan which have really caught my eye. Let's take a closer look at these two products on offer:
The Junior ISA (JISA) helps you to save for your child's future with Foresters Friendly Society
The Junior ISA from Foresters Friendly Society is a simple way to build up a savings pot for your child to access when they reach 18. You can save up to £9,000 in the current 2020/2021 tax year and can open a plan with regular payments from just £50 per month or a lump sum of at least £500. Transfers from other Junior ISAs and Child Trust Funds are also accepted so you can consolidate other savings into one place to ease management. Your money is invested in the Society's 'With Profits' fund, which has performed consistently well versus comparable funds (Source: Barnett Waddingham Survey Dec 2019), and your money has the potential to grow thanks to annual and final bonuses.
The plan must be opened by the child's parent or guardian, by investing new funds or transferring a Junior ISA or Child Trust Fund, but anyone can pay the Direct Debit or make lump sum top-ups, which is great if grandparents or other extended family wish to contribute to the pot on special occasions such as birthdays. Children aged 16 and 17 can even open a JISA themselves – a great way to instil in them the value of regular saving. 
The Child Tax Exempt Savings Plan from Foresters Friendly Society
The Child Tax Exempt Savings Plan from Foresters Friendly Society offers an easy option to help provide financial security for your child's future by saving just £25 per month. Not only can this type of savings plan be held beside a Child Trust Fund or Junior ISA, but it also allows you to choose how long to save for, from between 10 and 25 years in length. The beauty of this Child Tax Exempt Savings Plan is it offers parents the opportunity to invest at a monthly amount affordable to most households. The tailorable length of the plan means that you can end the plan on your child's 18th or 21st birthday and provide them with a guaranteed cash lump sum to move into adulthood with. Like the Junior ISA, your money is invested in the Society's 'With Profits' fund, which has performed consistently well versus comparable funds (Source: Barnett Waddingham Survey Dec 2019), and your money has the potential for bonuses to be added during the length of the plan.
Additional Membership Benefits with Foresters Friendly Society Children's Savings Plans
Taking out either savings plan also means your child automatically becomes a Foresters Friendly Society member with access to a free member benefits package including discretionary grants to help cover the cost of things like higher education and healthcare costs.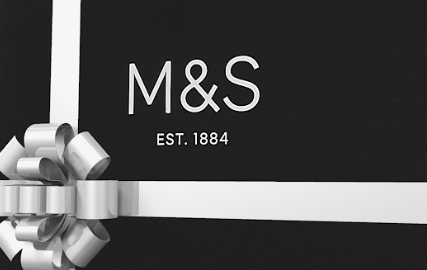 Boost your child's financial future while netting up to an £80 M&S Gift Card for yourself
Most parents reading this article will be thinking about the security of their offspring and what saving plans to offer them. However, Foresters Friendly Society recognise the importance of saving for a child's future. As such they are incentivising parents to do so by providing them with a gift card bonus. This bonus makes saving for your child even more of a no-brainer and a great thing to do today!
As it stands Foresters Friendly Society is offering up to £70 in M&S Gift Cards to those signing up online via their Xmas Campaign voucher offer from 28th December to 17th January, depending on the product taken out and the amount you invest. The Gift Card will be sent out after 3 months of a plan being in place and will allow you to treat yourself with something from the vast M&S website full of clothing sales, homeware and gifts.
CTESP Xmas Campaign offer gives investors a £30 M&S Voucher
Junior ISA Investments between £4,000 – £7,999 equates to a £35 M&S Voucher
Junior ISA Investment £8000+ nets investors a £70 M&S Voucher
It's clear that Foresters Friendly Society have made the murky waters of saving a whole lot simpler with these savings products. Stripping through unnecessary industry jargon, their website is clear to navigate, understandable and approachable – they have a freephone helpline as well if you find it easier to talk through your options with their member services team – something I'd always recommend.
You should be aware that in some investment conditions your child may not get back the full amount originally invested in a Junior ISA. The Child Tax Exempt Savings Plan guarantee is subject to you maintaining all your monthly contributions into the plan for the full term. Tax rules may change and depend on individual circumstances. Bonuses are not guaranteed. Member benefits are not regulated by the Financial Conduct Authority or the Prudential Regulation Authority. Foresters Friendly Society plans are covered by the Financial Services Compensation Scheme.
The content of this article is for information purposes only and does not constitute financial advice. Foresters Friendly Society do not offer financial advice. If you're unsure as to the suitability of a product you should seek advice from a Financial Adviser. You may have to pay for this advice.