The rain seems to be easing outside my window and there's news of a second wave of summer-like weather in the UK. What better time than now, to launch our sensational summer giveaway in association with some of the fab bloggers I work alongside?  As you'll know from previous prizes, I like to try and sort competitions, giveaways and prize draws for my readers wherever I can. We've previously given away £1000 prize bundles, Shark vacuum cleaners, Amazon devices and now it's the turn of some amazing summer prizes for readers in the UK.
So if you'd like to be in with a chance of nabbing the terrific giveaway items below, scroll down to the base of the page to enter via the entry form widget. There's something for all the family from ceramics to jewellery. Candles to swimwear. Furnishings to entertainment for the tots. You name it, it's in this bundle. Please don't forget to help us to make more giveaways possible by liking and following our social media pages and by signing up to our mailing list.

The Summer Giveaway
Some of the top UK bloggers have come together to offer one lucky winner an incredible prize bundle! We will be announcing the winner on 19th August so what a wonderful start to the month for our lucky winner! With such a variety of prizes, this is also an amazing gift guide to get you through the rest of the summer.
The Prizes
Seaside Charm Necklace from Amanda Coleman
This beautiful necklace is perfect for summer days. The mixture of shells, seahorses and starfish interspersed with moonstones, evokes happy summertime memories of days at the beach.
The necklace is handmade in Amanda Coleman's UK workshop. It is 43cm in length and comes in silver with 22ct gold vermeil and rose gold vermeil details. Amanda Coleman donates 5% from the sale of each of these necklaces to Plastic Oceans UK.
One lucky winner will receive a Seaside Charm Necklace worth £78.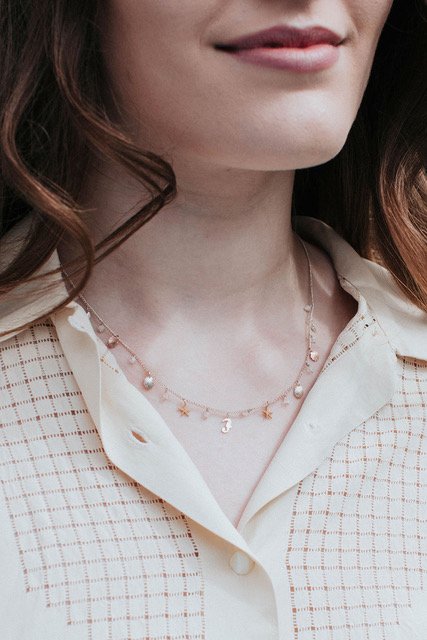 Luxury Velvet Cushion from Luxe 39
Win a handmade luxury velvet cushion by Luxe 39 with both sides made of the highest quality British cotton velvet, feather filled for softness.
We are offering the lucky winner a 40x40cm cushion in your choice of colours from their online selection of over 100 options. Choose either single or double colours with a matching or contrasting coloured zip and they will custom make your cushion just for you in the UK.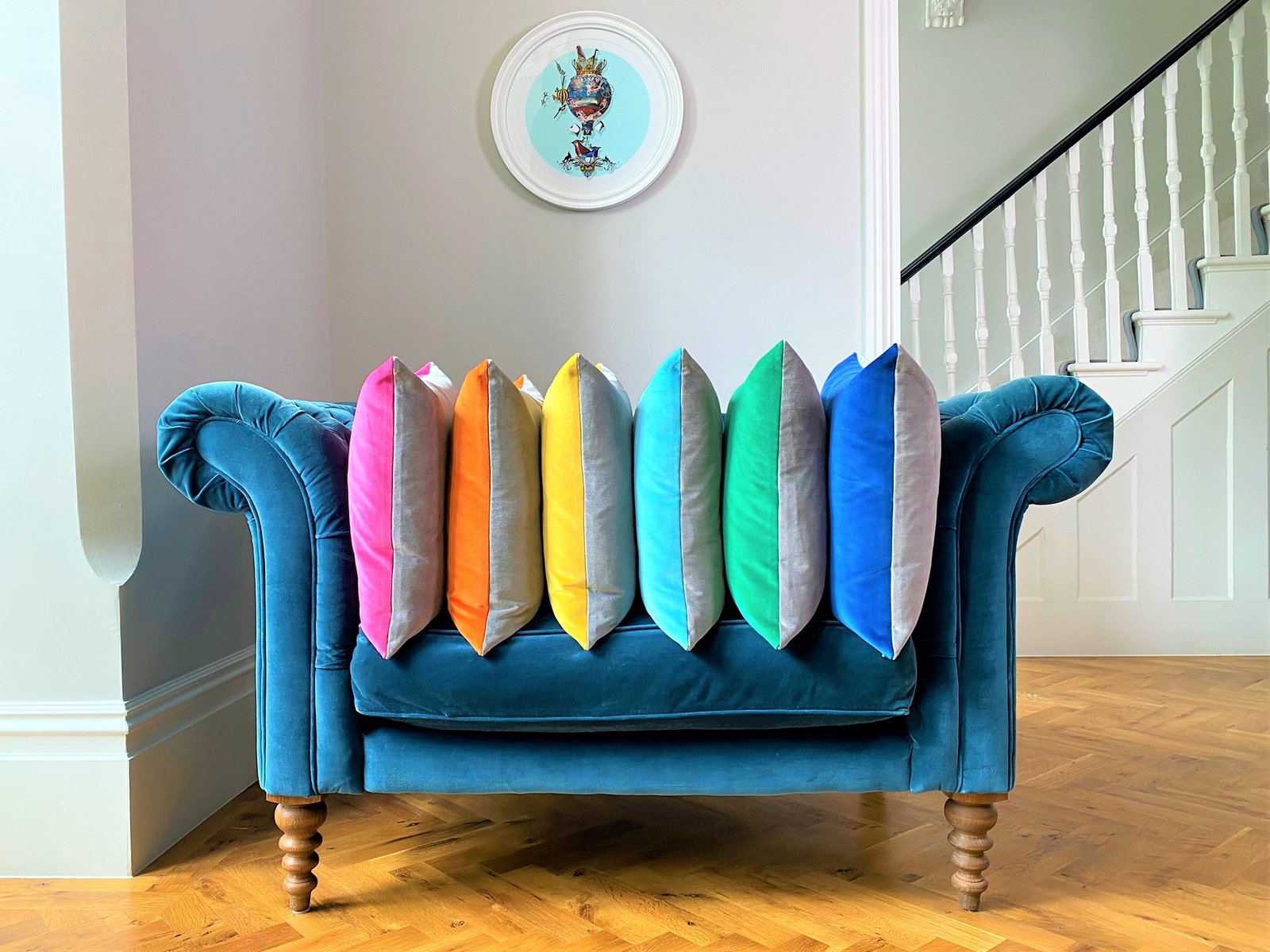 Swimwear for the family from Halocline
Your family* could win swimwear from Halocline. Pick your favourite designs for up to 2 adults and 2 children. Whether that's a more sustainable swimsuit made from Econyl® recycled nylon yarn or a highly chlorine resistant swimming costume, the choice is yours. Styles include longer length for the taller swimmer, plus legsuit and kneesuit options for more coverage.
You can also save 10% on the complete range at Halocline by using code SUMMER2021. Perfect for treating yourself to a second swimsuit, a fluffy towel robe or even a snazzy new pair of goggles.
*The swimwear prize is for up to 2 adults and 2 children's swimsuits.
Capikooa Explorer or the equivalent in Capikooa vouchers
Are you looking for a way to keep your children both entertained and active this summer? Then look no further than the Capikooa balance boards.
Capikooa balance boards promote imagination and creativity at the same time as keeping children active without them realising. It is a high-quality wooden toy that will grow with your children. They will use it for different things at different ages and keep exploring and finding new fun ways to use it. One toy multiple uses, hours of fun! Let your child start exploring, build self-confidence, and have fun.
Lemongrass and Ginger Soy Wax Candle from Ria Candle
These beautiful 'Lemongrass & Ginger Soy Wax Candles' are hand poured with love and intention here in Devon, UK. This is not just a candle, this is a Ria Candle which means there is intention behind the candle. The soothing scent of lemongrass and ginger reminds you that you are enough just as you are and it is safe to let go of everything which does not serve you.
The affirmation on the candle is "My life is full of magic and serendipity." All those thoughts, those worries and those beliefs which keep you from living your full and glorious life – it is time to let them go. The only thing you need to do is to keep remembering this until it is completely programmed into your thinking and is no longer an issue for you. Mindset truly matters.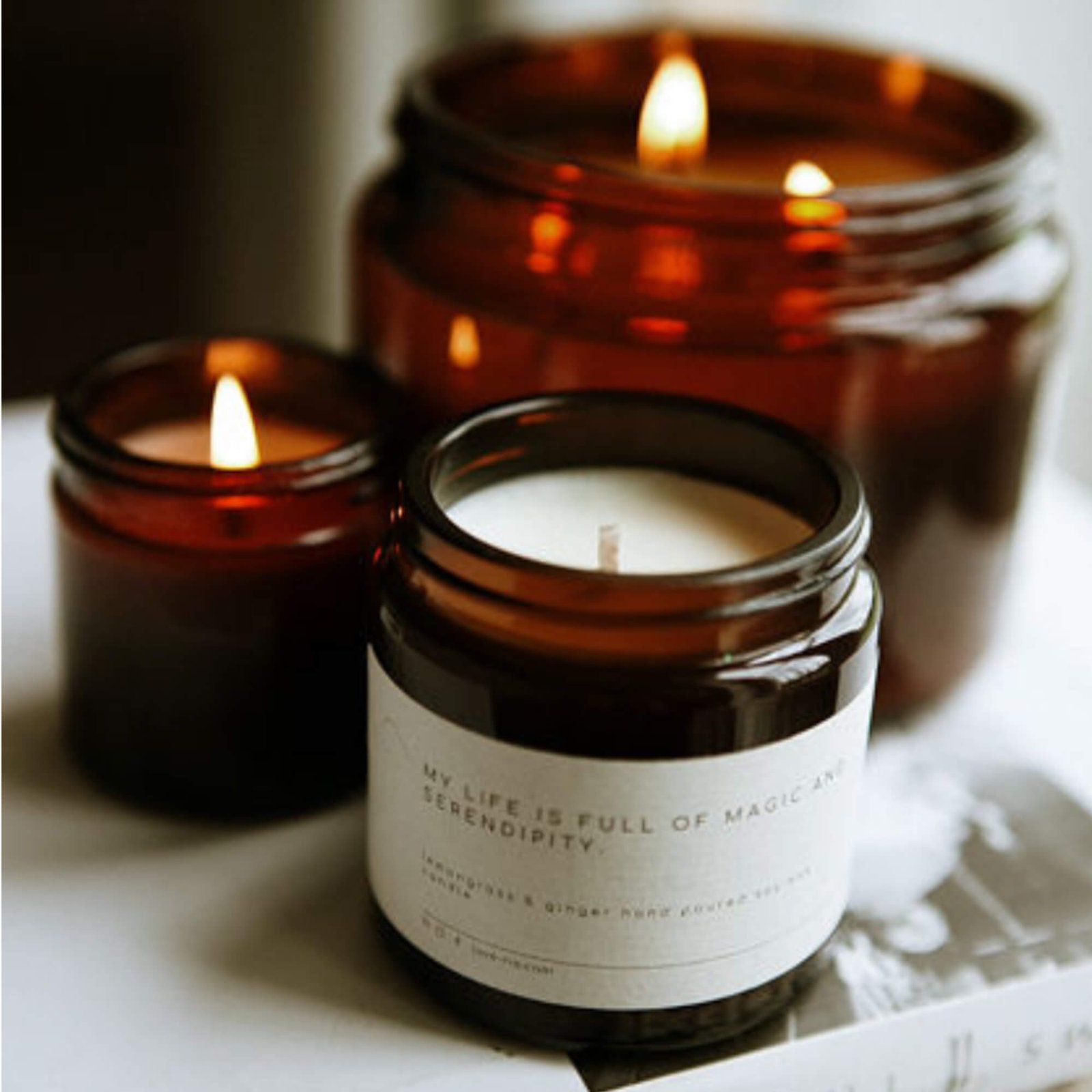 Hapi Bottle (500ml)
100% leakproof, Hapi Bottles are ultra-lightweight and compact, fitting nicely into most backpacks, gym bags and handbags.  The tight-fitted flip-open lid not only keeps beverages hot or cold for hours but combined with the safety lock it also prevents accidental opening and spillages.
Made from premium 304 (18/8) stainless steel and BPA free plastic. The double-walled, vacuum insulated body has a powder coated finish which provides additional grip and durability while eliminating condensation.
We have a 500ml Hapi Bottle in the colour of your choice to giveaway.
Kids Bottle – Surfer Doggo – White – 600ml – Handprinted – International Shipping available
These kids bottles from Streetart Society are printed to order by hand in Australia. Featuring renowned street art murals from Bondi beach they offer sustainable gift and homewares designs to suit everyone. Artists receive royalties from every sale and every product ships with an artist gift card, including your mural story and profile link.
Rachel Giddens drops in with 'Surfer Doggo', sharing the puppy love in Bondi throughout 2016. "After filling out half the council application I realised I needed a plan for the work and immediately thought surfing dog! Later a traveller asked why the surfer doggo? I replied 'because with so much hurt and hate and bad things happening in the world, people could do with a surfing doggo." And we couldn't agree more! Our lucky winner will receive one of these fabulous kids bottles.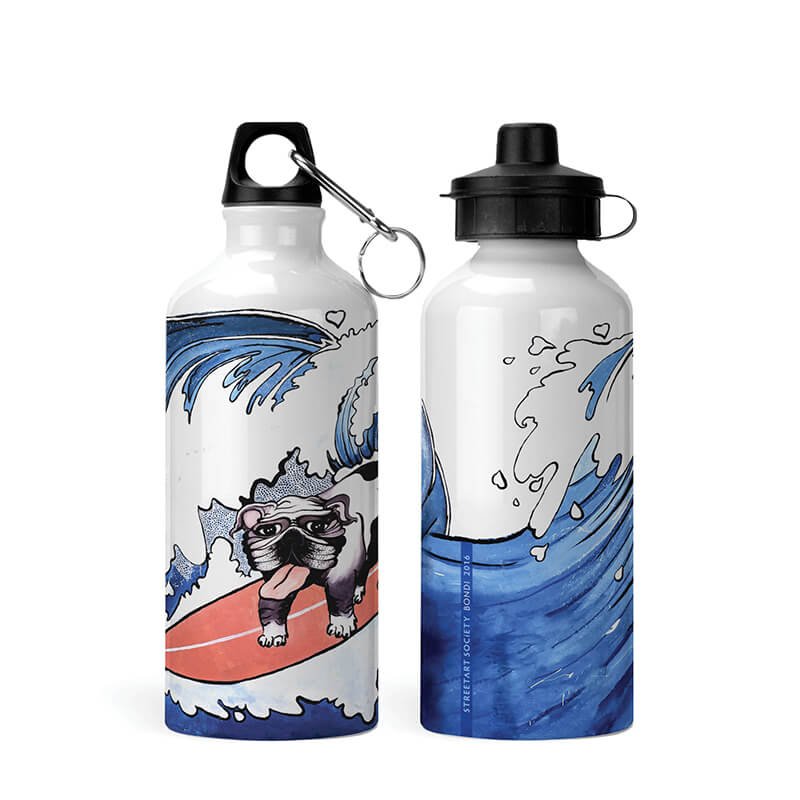 Handmade ceramic sugar bowl
A lovely handmade ceramic sugar bowl with lid and a stainless steel leafy spoon finished in a unique honey speckle glaze created by master craftsman Peter Bowen in his pottery studio in the Somerset countryside.
These sugar bowls sell for £38.00 on his website at https://peterbowenart.co.uk and he ships his handmade ceramics to customers around the world. A fabulous addition to this summer prize giveaway for our lucky winner!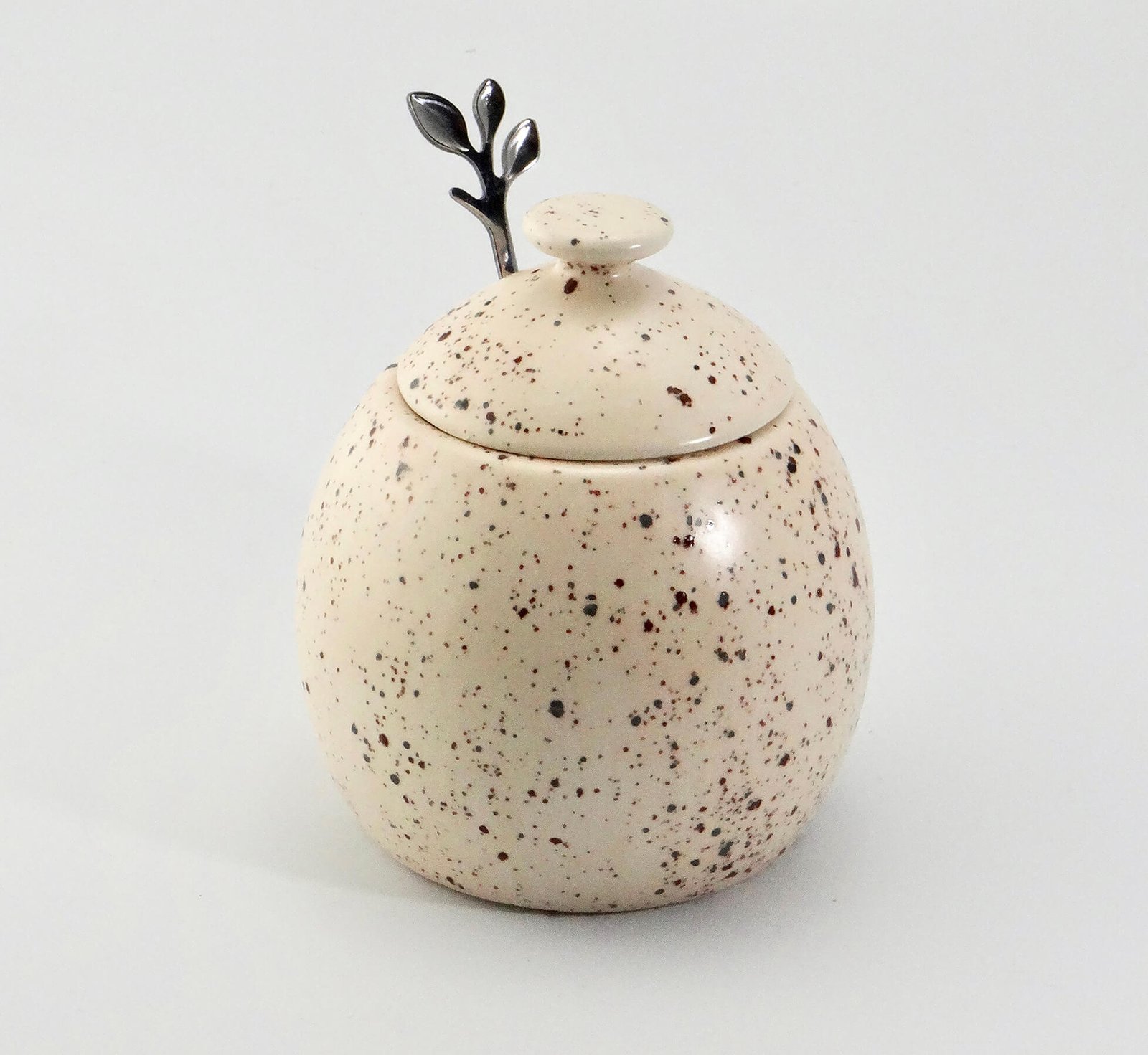 Botanical Streetart White Print 50×70 from Ink&Drop
This striking graphic print on thick, 250gsm archival art paper is perfect to brighten up your home this summer. This bold Botanical print will enhance any interior style and add a splash of colour to your walls.
The Botanical trend is huge right now and Ink&Drop's range of floral and botanical prints are perfect for bringing a touch of nature into your home. This print has a contemporary twist when inspected up close, with elements of street art inside the petals.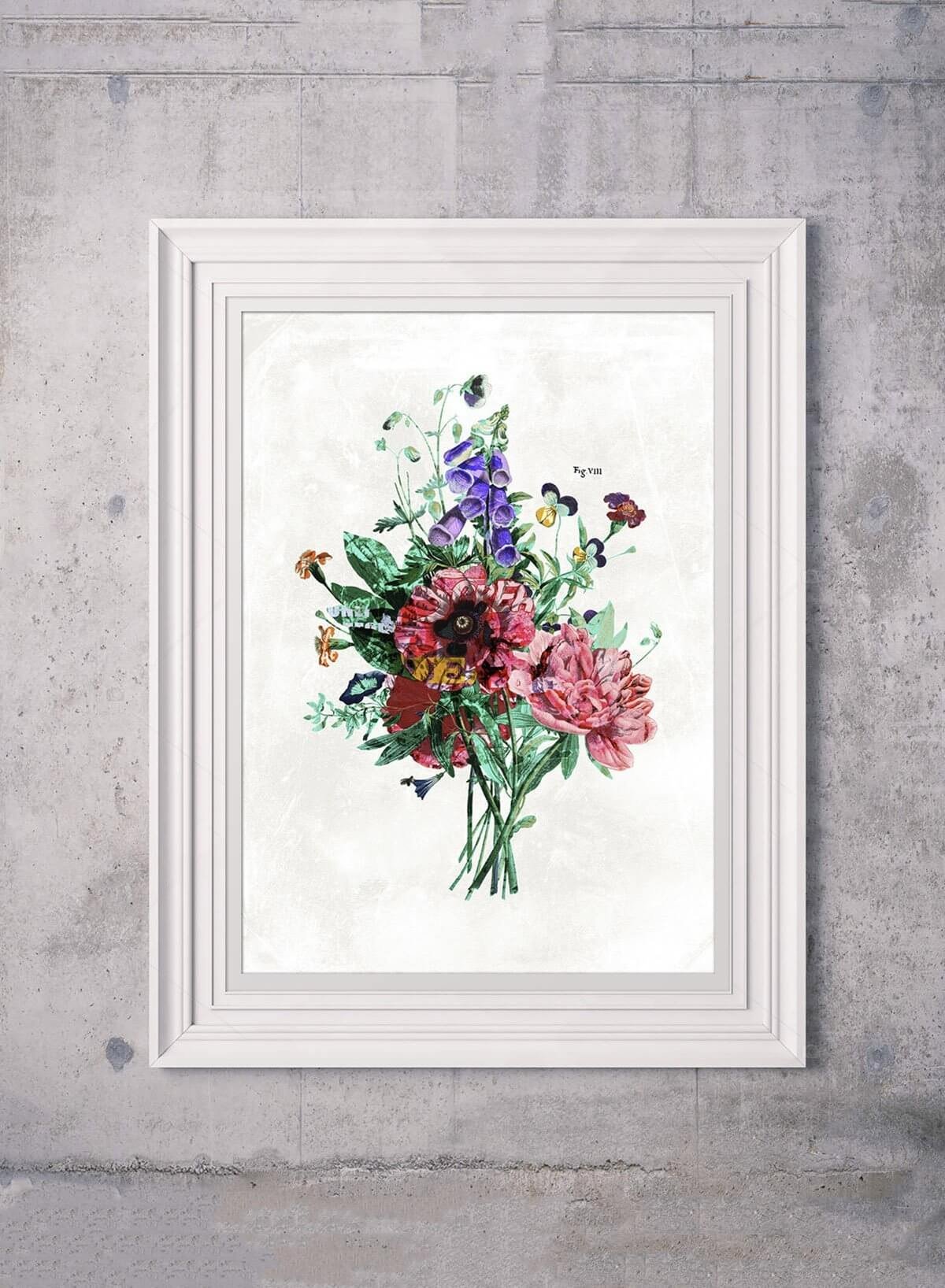 Tot's Playtime Survival Kit
Tot's Playtime Survival Kit is jam packed with activities for every eventuality this summer. Whenever you need to keep the kids entertained with some quick, fun & engaging activities just take a look through your survival kit. No more kids bouncing off the walls or whining they are bored!
Tot's Playtime Survival Kit includes:
40 Activity Ideas

Energy Busting
Fun Outside
Rainy Day
Get Creative
Messy Fun
Kitchen Creations

10 Printable Playdough Sheets
10 Printable Colouring Sheets
Printable Zoo Movement Cards
Tot's Survival kit is just £10 and is an instant download, to print at home. You will get access immediately after purchase. If you can't wait to see if you'e won the prize, Buy Now.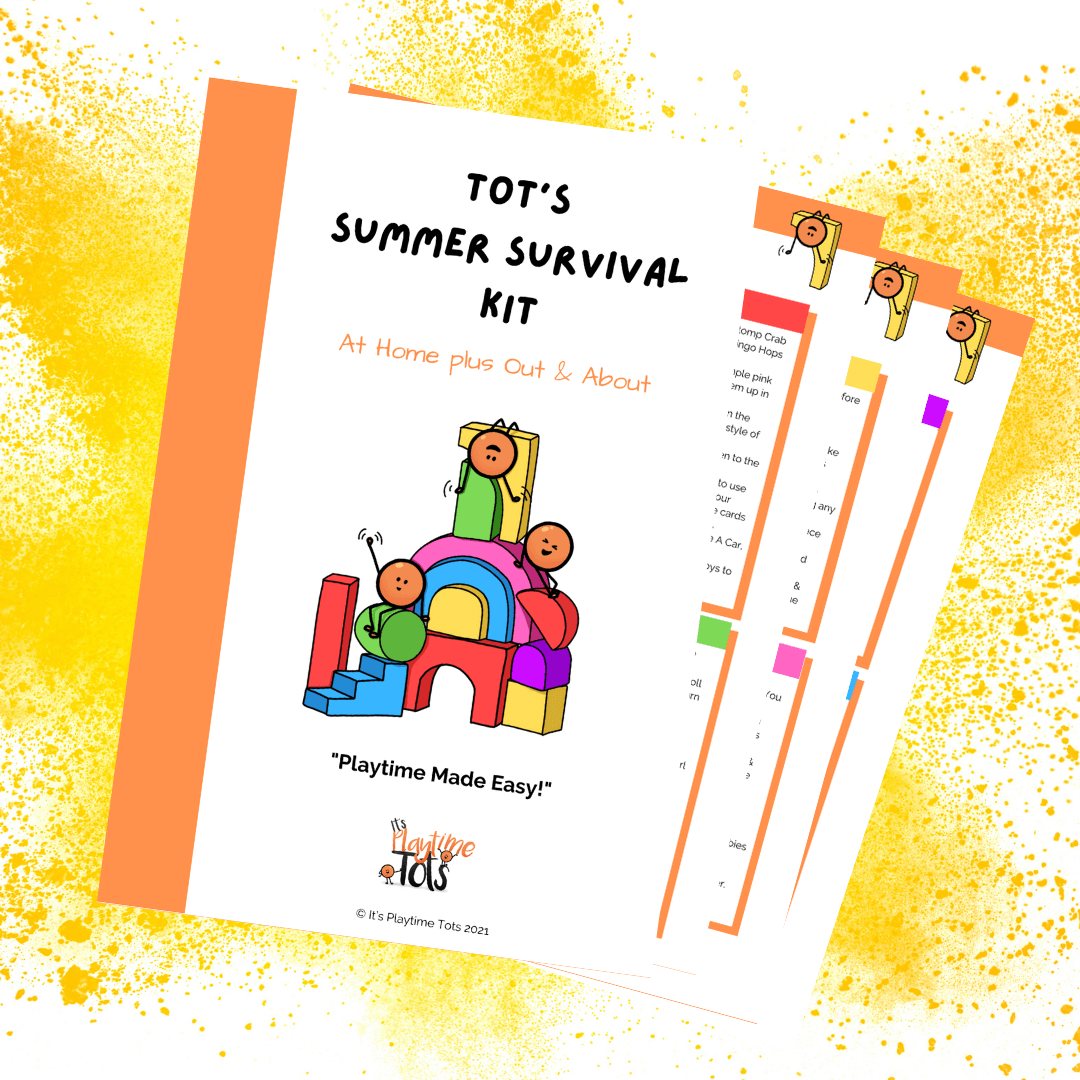 Meet the bloggers
A big thank you to all the bloggers who have made this fabulous giveaway possible. They are:
Life of a Fisherman's Wife | A Guide to Gifts | Be Happy Be You | My Balancing Act | Five from the Switch | Gift Guides | Mummy and Me | Boxnip | My Three and Me | Welsh Mum of One | Simply Cash Hacks | Spilling Life Tea | All that Grows | Too Tired To | Live the Easy Life | Our Transitional Life | Accidental Hipster Mum |Mummy Saver Money Maker | Two Plus Dogs | Best things to do in Cambridge | Love Panda | Life with Jupiter and Dann | Paternal Damnation | Money Money Money | Easy Peasy Gardens | Scandi Mummy | At Home With Kayla | Blossom Education | Otis and Us | Love Dogs | 360 Mum | Side Street Style | Crazy Little Thing Called Love | The Geordie Grandma | Your Job Escape Plan | Mind Over Money |Adventures of a Yorkshire Mum | Cyprus Property Blog | Joleisa | 4 Freckled Faces | Savvy Dad | A Rose Tinted World | So nostalgic | Enjoy England For Less | We Made This Life | Big Family Organise Chaos | You Have To Laugh | Wotawoman Diary | The Making Mum | Savvy in Love | Jenny Am | Real Girls Wobble | Make Money Without A Job | Unique Young Mum | Home in the Pastures | The Grumpy Olive | Land of Size | The Family Cookbook | Our House Our Home | Hannah and the Twiglets | Happy Family Hub | Uplifting and Inspiring Content | At Home with Alice
How to enter
You can enter the Summer Giveaway by completing as many widget entry options below as you like. All entries will be collected and one winner will be randomly chosen. Good luck!
Terms and Conditions
UK entries only The giveaway will run from 12.15am 4th August 2021 pm to 12.15am 18 August 2021. *The swimwear prize is for up to 2 adults and 2 children's swimsuits. The winners will be notified by email from rowena@mybalancingact.co.uk The winner will have 7 days to respond after which time we reserve the right to select an alternative winner. This prize draw is in no way sponsored, endorsed or administered by, or associated with, Facebook, Instagram, Twitter, YouTube, BlogLovin or Pinterest. Prize open to over 18s only. If any prizes are out of stock then we will do our best to find a suitable replacement. but can not guarantee it. Anyone who unfollows before the giveaway ends or doesn't complete the required entry action will be disqualified. The prize is non-transferable, non-refundable and cannot be exchanged for monetary value. We may be using a parcel service for some of the prizes and their standard compensation will apply in the event of loss or damage. Some items may be sent directly by the supplier and we do not have responsibility if these go missing and we cannot replace these. In the unlikely event one of the companies withdraws a prize we cannot offer an alternative. The winner's name will be stated on some or all of our blogger's websites and announced on twitter and other social media channels. By entering this prize draw you give your permission for this.