I'm forever telling people around me to look for ways to make the most of discounts, coupons, vouchers and cashback. So imagine my delight when I noticed a new to the niche cashback site that clearly promoted stacking vouchers and cashback together. MyMoneyPocket is a relatively new addition to the cashback market place but offers a presentation that actively promotes the use of combining voucher codes and coupons with cashback. However, is the site any good?
My Money Pocket Review
The interesting thing for me is this is the first cashback site I've seen actively promoted stacking codes and coupons with cashback offers. I try this all the time, but some merchants don't allow discount codes to stack with commission sales paid for cashback sites. Whilst I'm sure My Money Pocket have got this all in hand I'll be intrigued to see how reliable the company is at generating successful cashback for its users.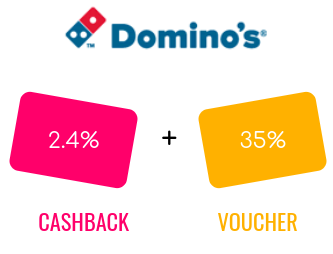 My Money Pocket Background and How Affiliate Cashback Sites Work
Cashback sites work on the Affiliate marketing model. This is similar to how I generate income from savvydad.co.uk. A website lists contextual links to products or services that readers may like. When the readers click the links and buy an item the revenue generated is shared with the referring website. Cashback sites work in this way. However, the model works by giving a percentage to its users as "cashback". Users often have to wait a number of weeks to get the cashback as the site has to be paid by the merchants first. This "cashback" is then eventually passed on – if it tracks correctly.
The larger, most well-known cashback sites in the UK are Quidco and  Topcashback. Interestingly Topcashback seem to be linked to this new service as My Money Pocket.co.uk seems to have the same parent company. This is good as Topcahback are well respected and trustworthy as paying out to their users.

My Money Pocket Referral a Friend Scheme and Final Thoughts.
One of the perks of MyMoneyPocket.co.uk is the fact you can Refer a Friend to the site. This will net you a fab extra £5 per friend on top of the cashback gained via the site. See below for a very simplified graphic of how the scheme works.

Looking for other cashback opportunities? Check out these articles…