In the area of UK streaming services and digital "cord-cutting", NOW TV, now rebranded as "Now," has been a popular choice for those seeking flexible and affordable access to their favourite Sky shows and movies. However, recent changes and the introduction of NOW TV Boost have sparked both excitement and concerns among subscribers. Whether you're a long-time NOW TV user or an existing Sky customer considering subscribing to save money, it's essential to understand the alterations taking place and how they might impact your viewing experience and budget.
What are the current prices for NOW TV and Boost?
As of mid-July 2021, NOW TV has made several alterations that have had a knock-on effect for the way new, and existing, users consume content and the associated costs. While some changes may have opened doors to savings, others might result in increased monthly expenditures for families around the UK. So, what are the main NOW price and package changes?
1. Entertainment and Kids Pass Merger
NOW TV's Entertainment and Kids Passes have been merged into a single pass, maintaining the Entertainment Pass price at £9.99. This merger could lead to savings for those who were already subscribing to both passes, but there's a grey area with those NOW users who only subscribed to the Kids option. In this case, unless these members managed to negotiate a continuation of the low Sky Kids pass rates, they're looking at a potential price hike to the new £9.99 pass.
2. Sky Cinema Pass Price Reduction
The Sky Cinema Pass subscription fee is being reduced from £11.99 to £9.99 per month. Although, on-site right now (Aug 26th) there are some £6.99 offers for a few months. This adjustment reflects the fact that with the recent actor's guild strikes, there are fewer new movies being made and available. The resulting limited cinema releases during the past year mean NOW/Sky have probably realised subscribers don't want to pay unrealistic prices when the content is just not there to watch. Hopefully, this will improve in 2024 with fewer strikes, increased production and more content to stream.
3. NOW Boost Introduction
NOW Boost recently updated feature priced at £5 per month (formerly £3 per month), offers subscribers various benefits, including full HD streaming, the ability to watch on three devices simultaneously, and an ad-free experience. The inclusion of NOW Boost comes with mixed feelings, as it provides improved features but also raises concerns about potential additional costs.
What is NOW TV Boost?
NOW Boost is perhaps one of the most significant changes introduced by NOW TV over the last couple of years. This subscription add-on offers users enhanced streaming quality (HD), multi-device streaming capabilities, and the elimination of those annoying advertisements. However, the more recent £5 monthly fee has led to discussions about whether the benefits justify the cost. For me, whilst I'm not a fan of advertising, I'll tolerate them for better value. However, I am a stickler for quality and the thought of losing modern HD bothers me. The real question is though, is there a discernible difference in quality to the eye? This is dependent, in part, on your TV setup, size and viewing distance. Thankfully, you should have the option to include NOW Boost free on most new accounts for at least a month to try it out and decide for yourself. After that, there's also the chance to net a £1 cancellation and retentions deal! Read on a few paragraphs for more details on this.
The NOW Boost Dilemma
The inclusion of NOW Boost raises questions for subscribers who are considering whether the upgrade is worth the extra expense. The elimination/inclusion of advertisements via the use of NOW TV Boost, in most cases, is what has caught the attention of many users.
For viewers who despise interruptions while enjoying their favourite shows, NOW Boost offers an ad-free experience that can significantly enhance their streaming pleasure. On top of this, the ability to stream on multiple devices simultaneously is appealing to families and households with diverse viewing preferences. Mind you, your broadband needs to be decent enough to handle multiple streaming in the first place. If it isn't up to the task in this modern age, it's well worth discussing this with your broadband supplier to negotiate a better existing customer deal.
Can I get discounts on NOW TV Boost?
To get discounts on NOW Boost you need to be aware of the offer and subscription model and how it works. The extra £5 per month might seem steep for some subscribers, so making use of how NOW tries to keep their customers via their website's retention and cancellation pages is very helpful and a clever way to make the NOW Boost feature more affordable.
With NOW Boost, it's worth noting a limited-time offer that's designed to entice subscribers to try out the premium feature and is usually available for most. NOW's membership pages have the option to cancel individual passes, packages and add-ons. If NOW members click to cancel up to five "Are you sure?" type pages will pop up explaining the pros and cons of cancelling and hopefully offering you the retention deals on offer. Personally, I've never NOT been offered a NOW TV discount or deal before getting to that final cancellation page, so via this method, most will save. Now, as mentioned earlier, some users, upon attempting to cancel their NOW subscription, have encountered an enticing deal of six months of NOW Boost for just £1 per month. To get this option we've noticed it's best to select the "I'm leaving because I don't like adverts" button – or whatever is similarly worded.

How to continue with repeated NOW offers, membership discounts, and vouchers
As the streaming landscape evolves, NOW TV's changes reflect both its efforts to cater to user preferences and its own business stability/financial objectives. While some adjustments might lead to savings, others introduce new considerations, such as the trade-off between enhanced features and additional costs.
For existing NOW TV subscribers, carefully evaluating whether NOW Boost aligns with your streaming habits and preferences can guide your decision. Similarly, those considering joining NOW TV can weigh the value of its offerings against other streaming options available in the market.
Ultimately, the ability to curate your streaming experience based on your budget and entertainment needs remains at the forefront of NOW TV's appeal. By staying informed about its evolving features and pricing, making use of NOW gift cards and online discounts and freebies, plus being vigilant with the retentions pages you can make choices that ensure your streaming setup remains both satisfying and cost-effective. We've found that if you use these tips, you'll likely never need to pay anything near full price and therefore, even with some of the NOW changes, it's still a much cheaper way (for most) to access Sky services without a contract.
Does NOW TV Boost make a difference?
Yes, in theory, NOW Boost does make a difference to the quality of your streaming experience. The enhanced streaming quality the Boost addons from NOW TV offers "should" be realised via the following three aspects of streaming:
Full HD Streaming: NOW Boost enables you to stream content in full high-definition (HD) quality. This means that you'll be able to enjoy sharper images, more vibrant colours, and greater detail compared to standard definition (SD) streaming; which can, on larger more modern screens, seem blurry or outdated.
Improved Audio Quality: Alongside better video quality, NOW Boost also enhances the audio quality of your streaming. Clearer and more immersive sound should come into play with the Boost addon, making your viewing experience more enjoyable, especially if you have a home theatre setup or quality headphones.
Ad-Free Experience: While not directly related to video and audio quality, NOW Boost also eliminates advertisements from your streaming content. This ensures uninterrupted viewing, allowing you to fully immerse yourself in your favourite shows and movies without the annoyance of commercial breaks.
It's important to note that the impact of improved video and audio quality can vary depending on the screen you're using and your personal preferences. While some viewers using the service might notice a significant difference between HD and SD content, others might find the distinction less pronounced, especially on smaller screens.
If you're someone who values high-quality visuals and audio, especially on larger screens, NOW Boost can enhance your streaming experience. However, if you're content with standard quality and don't mind occasional ads, you might find that the regular NOW TV passes meet your needs just fine.
Is NOW tv Boost worth having?
Deciding if NOW TV Boost is worth it hinges on your preferences and viewing habits in the UK. If you prioritise HD quality and dislike ads, the £5 monthly cost might be justified. Boost offers full HD streaming, ad-free content, and the ability to watch on three devices concurrently, ideal for families. However, the value depends on your frequency of use and how much you're willing to pay for these features. It also depends heavily on the retentions and cancellation deals and offers you can get out of the cancellation team to keep costs lost (as mentioned earlier in this article). Compare Boost to other services you use, and watch for promotions that could make the upgrade more enticing. Ultimately, if enhanced quality and convenience align with your viewing habits, NOW TV Boost could be a valuable addition to your streaming experience.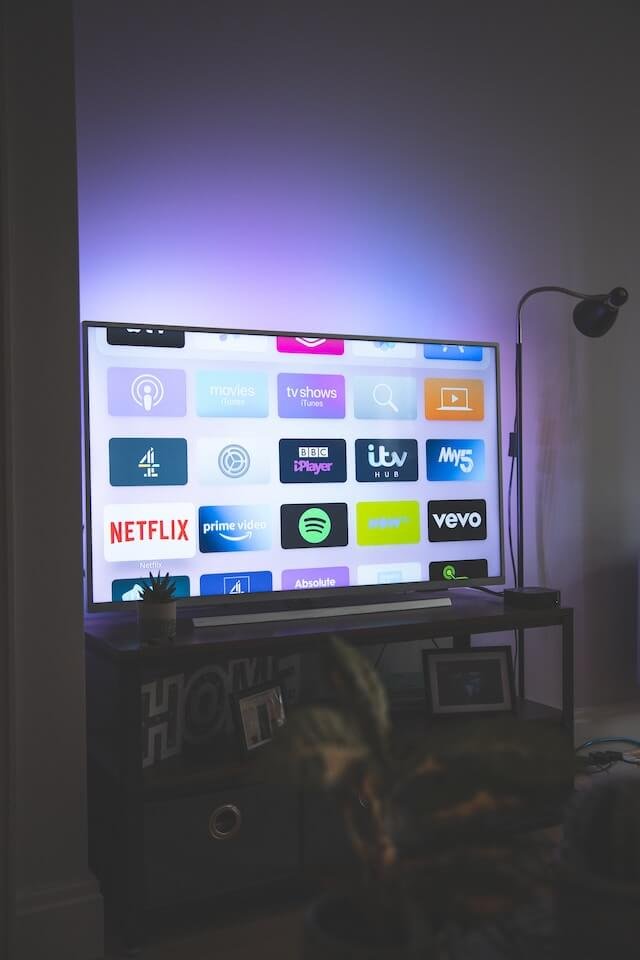 How do I get rid of or cancel NOW tv Boost?
To remove NOW TV Boost from your subscription, follow these steps:
a). Go to the NOW TV website and log in to your account using your credentials.
b). Once logged in, look for the "My Account" section. This is usually located at the top of the webpage but may vary depending on your device or whether you're using a mobile device.
c). Within the "My Account" section, look for a manage passes option. This should list all your passes or subscriptions. Click on this option.
d). Once you've found this list of your current passes and subscriptions, locate the NOW TV Boost pass option that you want to remove and click on it.
e). There should be an option next to the NOW TV Boost pass to cancel or renew etc. Click on cancel option.
f). As mentioned earlier in our article, the website will guide you through a number of cancellation pages in the process. Some will highlight the pros and cons of the membership to try and persuade you to keep the subscription. Usually, you'll be offered discounts or offers at a reduced rate to stay. Eventually, you'll get a page that states when your access will end, this I usually the final cancellation page.