Spain is the no. 1 holiday destination for UK citizens: it's close, warm, and has beautiful beaches. If you're planning a getaway, here are some things to consider for a family holiday in Spain.
Where To Go for A Family Holiday in Spain
Spain is big – Your holiday will look different when you decide to stay in the mountains (for hiking with family and exploring) or the seaside (for lounging, swimming, snorkelling, or water sports). It will also differ in rural areas (local Spanish life and culture) in comparison to bigger cities (the tourist experience). It's your choice, whether you want this to be easily traversable and how many amenities you need.
Whether you choose Andalusia, Catalonia, or Madrid; Spain's major regions have plenty of variety. Choosing one over the other won't limit you too much, and there is always the option to travel to more than one location if time and money allow it.
Things to consider when holidaying in Spain:
Some regions can be

incredibly hot

in the summer. If you want to travel to Andalusia, you might want to stay clear of the timespan from

May – September

. If summer is the only time available to you, keep the heat in mind and plan to

avoid being in the sun when the heat spikes

at noon.

Some locations have been

tourist hotspots for a long time and many beach destinations have started catering almost all their services to foreigners

:

San Sebastián

and

Palma de Mallorca

, to name a few. That is not a bad thing if you want all the accommodation, restaurants, and entertainment a family could hope for during a holiday.

It's safe, family-friendly, and easy to traverse

. 

During the high-season

,

prices for holiday lettings will rise and availability will be low

. Consider this

,

if you

travel on a budget

.

If you are travelling with young children or toddlers,

a beach holiday on the Costa Dorada

– the Golden Coast – might be the choice for you. It includes many wide, sandy beaches with

shallow, clear water

. Whereas the

Costa Brava – the 'rugged' coast

– has a rocky coastline with clear water that makes it a great spot for hiking and scuba diving, which might be

more suited or interesting for older kids.
Holiday Lettings
Finding a place to stay won't be a problem. Websites like holidu.co.uk help you find available lettings across all of Spain and Spain's Canary Islands – Tenerife and Co.: https://www.holidu.co.uk/holiday-lettings/spain/tenerife.
You can set filters to find a selection that suits your needs, whether it is the number of beds or a place where pets are allowed. The most important thing, though, when you are travelling with children, is to check the "child-friendly" option in the result list for your preferred location and holiday dates and duration. In the same menu, you can set limiters, like your max. budget per night, whether you want to stay in a manor, a boat, or if you want to go camping in a tent. Setting the 5-Star review minimum helps you weed out less popular lettings.
Cultural Oddities
Some travellers get to Spain and get confused by the

sudden quiet and unavailability of services from 2 to 5 pm

. This pause,

the siesta

, is part of daily life. If you have young children, join and have a nap. 
If you want to use the time actively, keep in mind that not all services will be open during these hours. Restaurants will be closed even longer. Do some research before you go on a trip to some attraction only to find out it's closed when you get there.
If you want to make use of smaller shops or are in rural areas, keep cash on you.

Not all vendors take credit cards so consider travel money and debit card options carefully.

Most churches and other places of worship will ask you to

cover your shoulders and knees

. Keep some light scarves on you.

While Spain is typically child-friendly and people are allowed to take their toddlers wherever they go, things like

highchairs or changing facilities are not guaranteed

to be found everywhere.

In bigger cities, many people will speak English. In rural areas, they might not even speak Spanish.

Regional tongues like Catalan

are still very widespread. In a city, locals might speak Catalan but

switch to Spanish or English

when dealing with foreigners.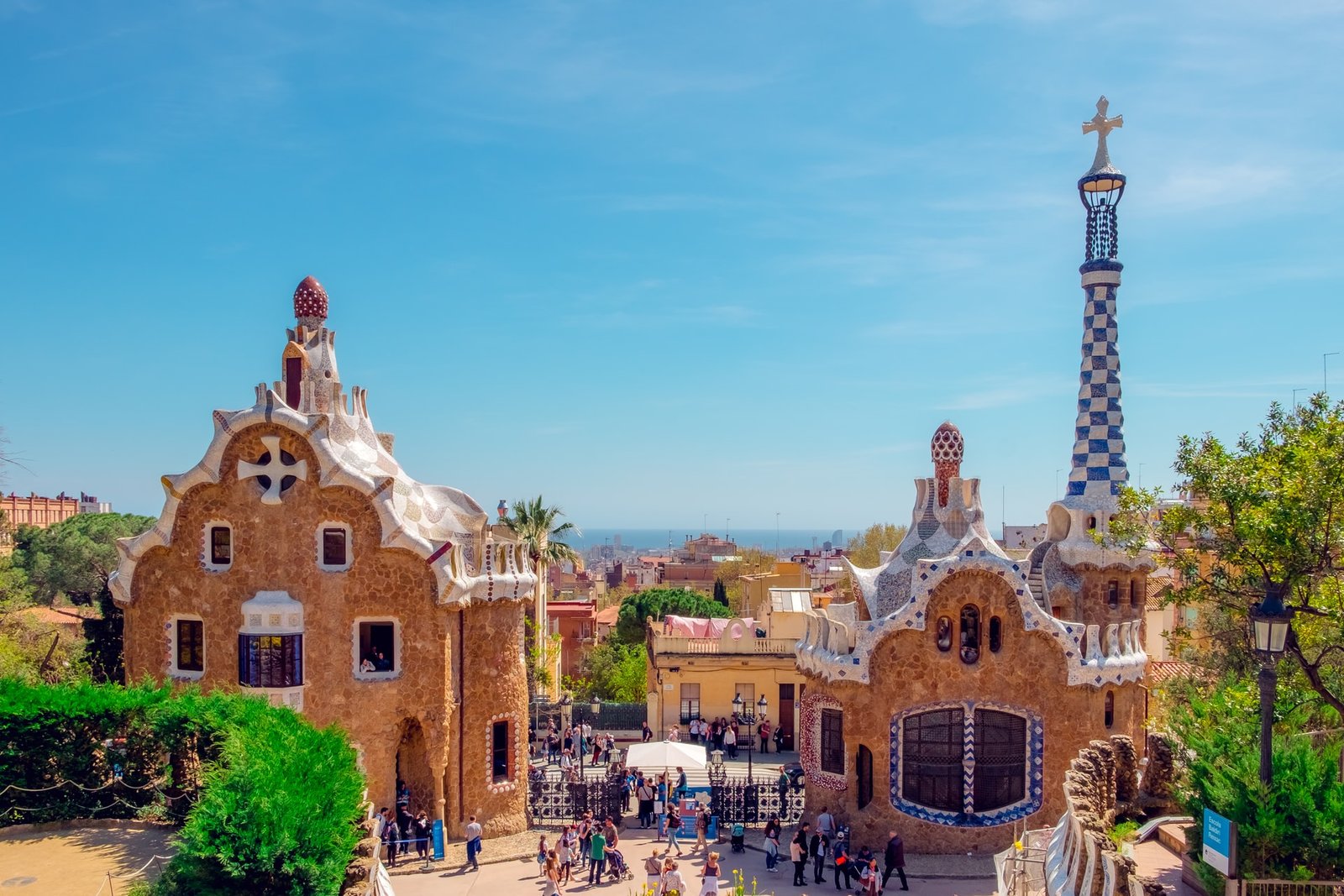 Transportation
If you want to travel to multiple locations, you will only need a car if you travel to the countryside. The national rail system, the RENFE, is well-spread and maintained.
In bigger cities, parking and driving are a nightmare. Public transport is cheap and easy to use. 
Children under 4 travel for free

, but still require a reservation. 

Children under 12 pay a reduced price

, usually around 60% of the adult fare.
Conclusion
Spain is a big and beautiful holiday location. You can enjoy beaches and mountains, culture, or entertainment. Children can spend their time playing in the water or exploring Spanish history when visiting impressive attractions like the Alhambra or the Sagrada Família. According to your needs, you can find a holiday let anywhere you go. But you must keep some local oddities in mind, like the siesta, to keep your holiday plans going smoothly.