Whilst the sun is (finally!) blazing today here in Norfolk, there's already the promise of snuggly Autumn days and cool winter nights fast approaching with the return of the children to school in just a couple of weeks. Thoughts turn to the fun to be had in Norfolk this Christmas 2023; here's a roundup of the best attractions and events ready for you and your family and friends to snap up. Be quick, some of these get tend to get booked up before the summer is out – particularly likely for the 2023 railway, Santa and lights Christmas experiences!
Family Attractions
Luminate, Sandringham Lights Event for 2023
This is a real treat to visit every Christmas in Norfolk. Set to a magical soundtrack, you and your family walk your way around the stunning Sandringham estate taking in the incredible light shows and activities along the way. It is a truly spectacular evening, suitable for all ages and really kickstarts the magic of the season.  Running from the 11th November right through until Christmas Eve 2023, tickets book up incredibly quickly and can be found on the luminate.live Christmas lights and events page for 2023.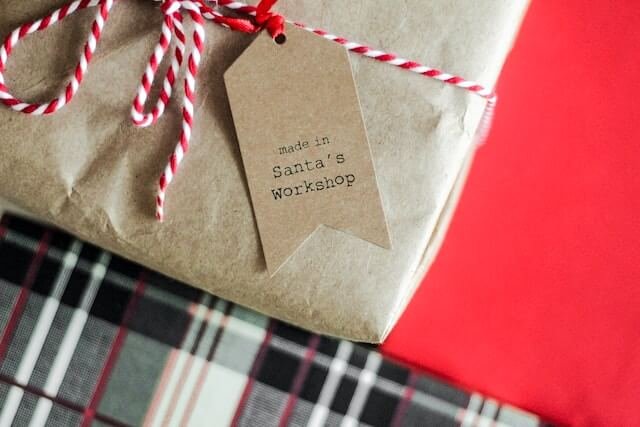 Santa Christmas Specials, North Norfolk Railway Bookings for 2023
Running from November 25th to December 23rd 2023, the North Norfolk Railway (known affectionately as the Poppy Line) is to be transformed into a festive wonderland! Your trail will head non-stop from Sheringham to Holt whilst you enjoy some mince pies, gingerbread, cider (for the grown-ups!) and hot chocolate in addition to the onboard Christmas entertainment. On the return journey, the train stops at an enchanted Christmas Tree Kingdom where children will get to meet Father Christmas! A wonderful experience for the whole family which can be booked for the 2023 Xmas season via the North Norfolk Railway's Christmas Events Bookings page.
Polar Express, Mid-Norfolk Railway Event for 2023
Keeping on the railway theme, the Mid-Norfolk Railway are hosting another season of their Polar Express themed journeys! The magic of the popular children's film is theatrically re-created along your journey to the North Pole while you enjoy on-board cookies and hot chocolate from the cast.  This is another magical Christmas outing, made all the more memorable by wearing your pyjamas, if you'd like to! Departing from Dereham between November 11th and December 22nd 2023, both premium and standard tickets can be booked on their Christmas bookings page for 2023.
Christmas Spectacular, Thursford, Norfolk
The true Norfolk institution still thrills every year! The Christmas Spectacular is the biggest Christmas entertainment show in the UK and is jam-packed full of singing, dancing, music, humour and variety. Full of seasonal Christmas classics that all the family will enjoy for 2023 and a cast of 130 entertainers to dazzle and delight, we highly recommend an outing to the show which runs from 8th November to the 23rd December 2023. Tickets can be booked via Thursfords Christmas Spectacular Events Booking Office.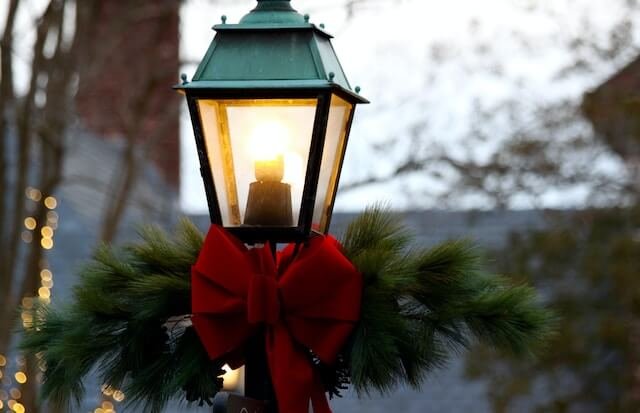 Enchanted Journey of Light, Thursford, Norfolk
Another beautiful aspect of Thursford's Christmas offering is their Enchanted Journey of Light where visitors enjoy a captivating tour of 'Fantasyland' travelling past penguins and polar bears into Santa's toy factory! This 2023 event is a beautiful display of lights and atmosphere, culminating in the Festive Lantern Light Extravaganza, full of beautiful illuminated sculptures. Plus, there is also an outside bar and food area and a gorgeous vintage funfair (rides are an additional cost) which make this such a special evening out for the family. Tickets are on sale now and the Journey runs from the 19th November right through until Christmas Eve 2023. 
Santa Cruise River Trip, Broads Tours
Santa is a fan of the beautiful Norfolk Broads, who knew it? Yes, the Norfolk Broads aren't just for summer chilling on day boats and this charming river cruise, departing from Wroxham, sees children meet Father Christmas himself. They'll get to enjoy gift bags, festive treats and a present from the Big Man himself whilst the adults enjoy a glass of mulled wine and a festive treat o their own. Running from the 2nd December to 22nd December 2023 (selected dates), this lovely afternoon out for the family can be booked via the Norfolk Broads Tours Xmas Events page. We've written previously about other places to visit Santa in his Grotto in Norfolk.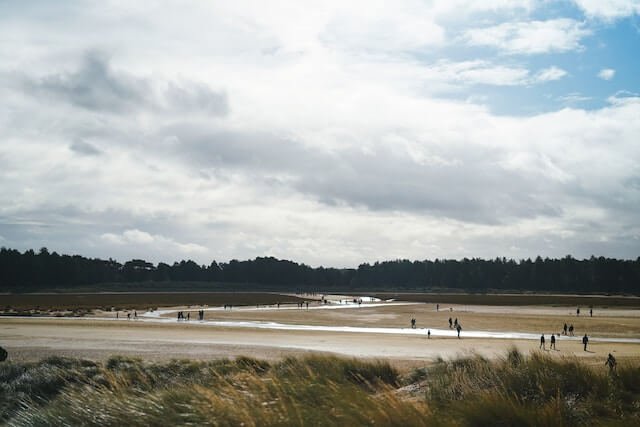 Holkham Hall by Candlelight
Perhaps you saw the breathtaking beauty of Holkham Hall at Christmas on Channel 4's recent programme, but there is nothing quite like experiencing it for yourself. Available as both self-led and guided tours, experiencing the atmosphere of this exquisite place by candlelight is a peaceful and reflective way to start your festive celebrations. Your 2023 ticket gives you an arrival drink and mince pie before the magic unfolds – plus the Holkham Hall shop and café will be open to extend your Christmas experience even further. The experience runs through December on selected dates and can be booked via the Holkham Hall events page. If you like historical properties and stately homes, it's worth checking out if there are any festive events open to National Trust properties nearby too – For some, considering a Discounted Scottish National Trust Membership (which also gives access to English sites) may be the perfect Christmas gift for someone in the family for 2023 and on into 2024.
Christmas Markets in Norfolk 2023
For a relaxed but festive experience for the family, why not visit one of the many Christmas Markets that will be running in Norfolk this year? Here's a brief rundown of those announced already: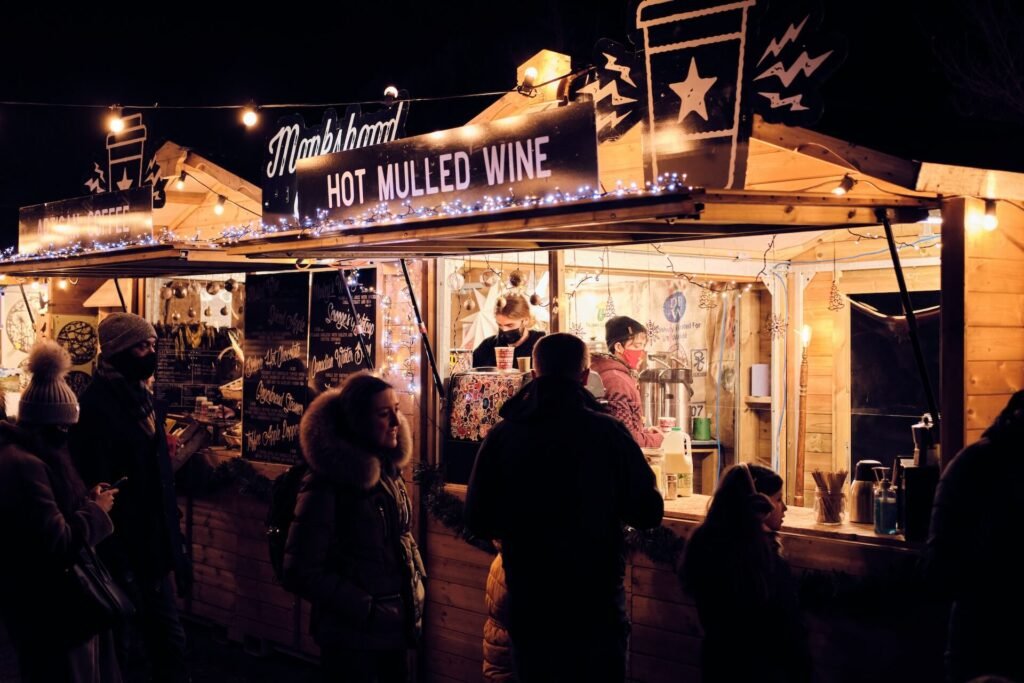 Friday 10th to Sunday 12th November – Festive Gift and Food Show, Norfolk Showground
Saturday 11th to Sunday 12th November – Norfolk Artisan Fair, Fakenham Racecourse
Wednesday 15th November – Christmas Gift and Food Fair, Ely Cathedral
Friday 17th to Sunday 19th November – Christmas Craft, Food and Gift Fair, Sandringham Estate
Saturday 18th November, 10am – Ormiston Victory Academy, Costessey
Saturday 18th November, 2pm to 5pm – Christmas Craft Fairy, Oxborough Village Hall
Sunday 19th November, 10am t0 4pm – Vegan Christmas Market, The Forum, Norwich
Saturday 25th November, 10am to 3pm – Creake Abbey, Fakenham
Saturday 25th November, 9am to 3pm – Christmas Market, Fairhaven Woodland and Water
Saturday 25th November, 11am to 3pm – Broadland Christmas Fair, Hoveton Village Hall
Saturday 25th to Sunday 26th November – Christmas Craft Market, Stonham Barns, Stowmarket
Thursday 30th to 2nd December – Global Village Christmas Market, The Forum, Norwich
Saturday 2nd December – Vintage and Retro Christmas Market, Pavilion Theatre, Great Yarmouth
Saturday 2nd December – Christmas Craft and Community Fair, Wymondham Abbey
Saturday 2nd December, 4pm to 9pm – NightFair before Christmas Market, The Halls, Norwich
Saturday 9th and Sunday 10th December – Christmas Market, King's Lynn Market Place
Saturday 9th December – Christmas Food, Drink and Gift Fair, Holkham Hall
Saturday 9th to Sunday 10th December – Christmas Market at the Shoe Factory in St Mary's Works, Norwich