A lot of people never get around to making a will. Often, we have a vague impression that all our money and stuff will go to the right people anyway: our next of kin.
But who your legal next of kin are, and who your actual nearest and dearest are, can be completely different. The ex you're halfway through divorcing? Still your legal next of kin. Your partner of 30 years, who you've not married? No right to your estate without a will's say so.
But whatever your family situation, it's important to make a will. And now, there are services around that claim to make this easier (and cheaper) than ever.
What is a digital will?
What do we mean by a digital will? Well, it's not a will that only exists online: if you want your wishes to have legal weight, they still need to be printed out on paper and signed the old-fashioned way. A digital will is just a will that you make online, theoretically skipping the time and expense of going to a solicitor.
Beyond.life, who offer legally binding wills for just £90 (or £135 for couples) are a solid example of this. You go to the site, answer simple questions about your next of kin and your wishes, and get a legally binding will to print off and sign. Every will is checked by their legal experts, and the whole process can take as little as 15 minutes.
How can a digital will protect your next of kin?
Digital will services usually make what's called a 'simple will'. This means that they cover the essential things that a will is usually used for:
Making sure the bulk of your money, assets and property end up in the right hands, be that your next of kin or friends or even a charitable cause.

Granting specific gifts – items or sums of money – to certain people, e.g. giving your brother your bass guitar, etc.

Protecting your kids (if they're under 18) by appointing guardians to take care of them if you and their other parent die.

Choosing guardians for your pets if they outlive you.

Appointing executors to carry your wishes out.

Listing your assets, accounts and properties to make the estate easy to sort out.
If your wishes are more complicated than that, then a 'complex' or 'specialist' will is needed. For example, if you have some property or assets held abroad, or you want to place tricky conditions on various gifts ('Spend the night in my haunted mansion', perhaps), you'll have to do things the old-fashioned way with a solicitor.
What are the benefits of making a digital will to protect your next of kin?
Affordability is one key benefit. According to the Money Advice Service, a simple will written by a solicitor can cost between £144 and £240. A digital will from Beyond costs less than half that. On top of that, an optional £10 a year subscription gives you unlimited new wills and updates, so you don't have to fork out again when your will needs updating in a few years.
Time is another – not everyone can spare a day or two off to square things with a solicitor. Making your will online can take just a few minutes, and you can do it at home or in your lunch break. Plus, on Beyond you can save your progress: take 5 minutes to record some of your wishes, pause, and go back another day to finish it off.
There's also the fact that you have complete control. There's no waiting around for appointments: you can make or update your will whenever you want, wifi willing. Which means there's even less of an excuse not to do it.
What happens to my next of kin if I don't make a will?
Dying without a will 'intestate' means that your estate – that's all your money, assets, property and belongings – will be transferred according to intestacy law. The law prioritises your closest family member, but that doesn't always mean that everyone you love will be taken care of.
For example: if you're married, the first £250,000 of the estate will go to your spouse, and the rest (if there is more) will be split between your kids. If most of the value of the estate is actually a property you own, your spouse might have to sell the home just to give your kids their share of the estate.
If you're not married, but you have a long term partner, they won't inherit anything automatically. Nor will any step-children, your parents, siblings, or any of your friends.
If you're separated from a spouse, but your divorce hasn't gone through, they're still legally your next of kin, and can theoretically inherit everything. When they die, they might give all the money and assets inherited from you to the children they have with their new partner. Your kids might not get anything.
If your kids are under 18, and both their parents die without naming guardians in a will, the courts will decide who gets to take care of them. This might not be the person you'd have chosen yourself.
Finally, there's the simple fact that sorting out your estate after you die can be a really complicated and stressful task if there's no instructions on where everything is. It can mean your family end up paying more in legal fees, as hours are eaten away just in trying to find all your old pensions and bank accounts.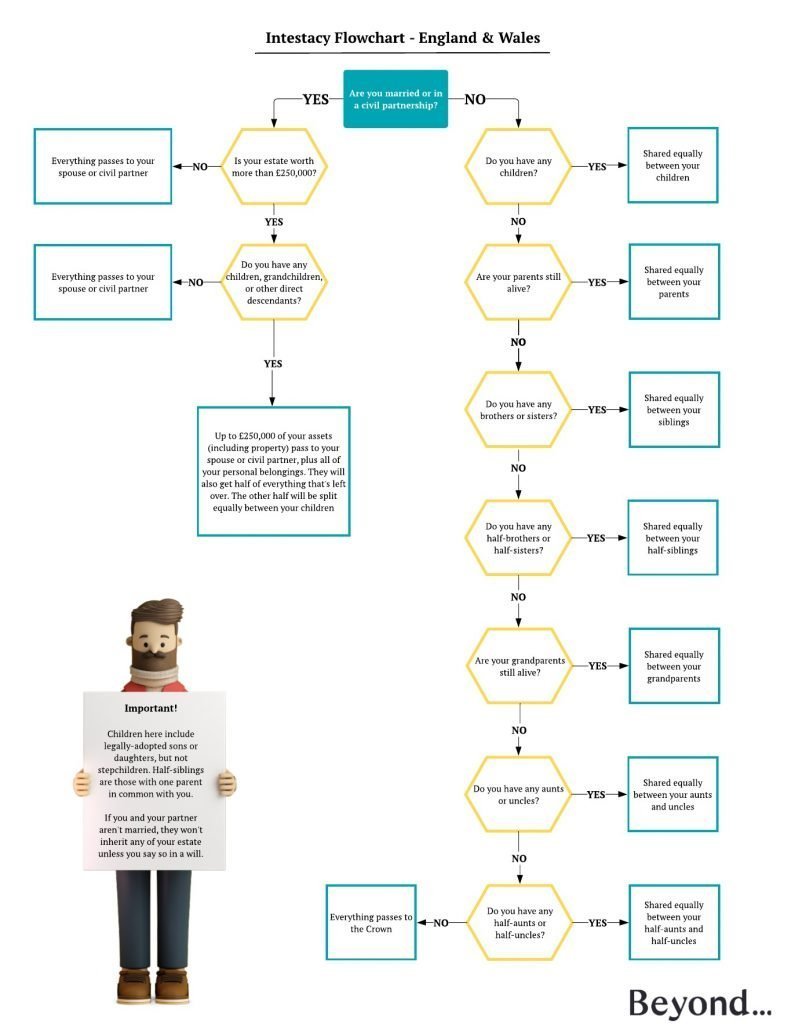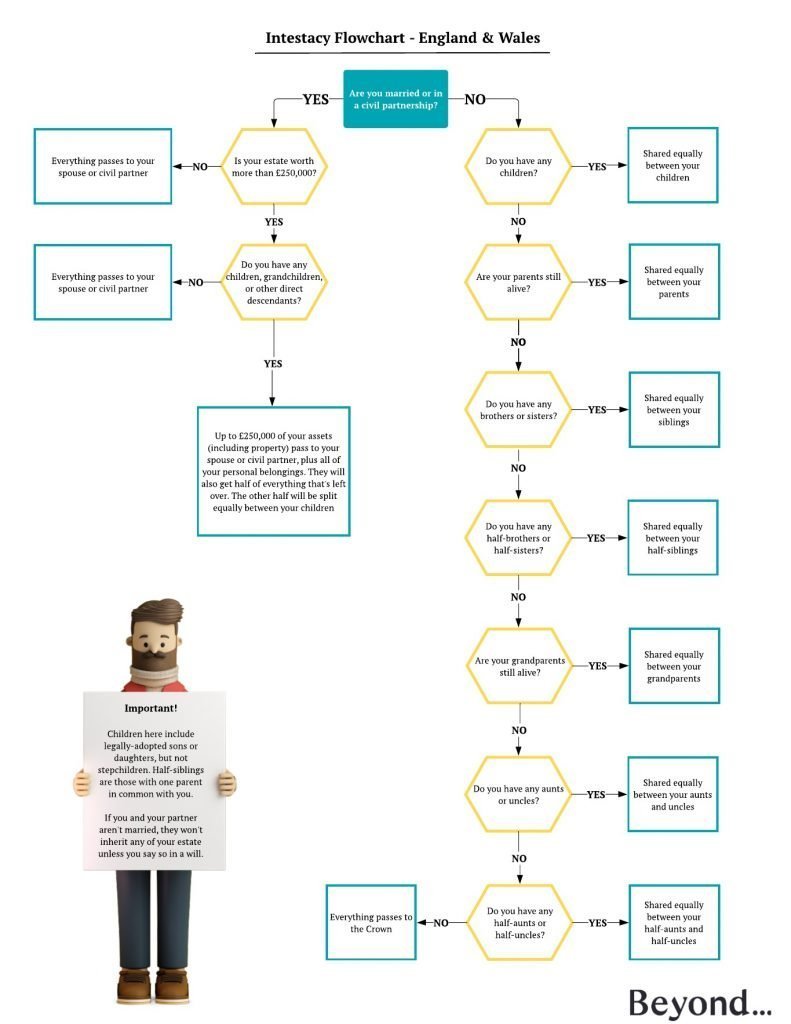 Protect your next of kin today
If you're thinking of making a digital will, you can try Beyond.life's service here. It's free to try – you'll only pay when you download and print.  Start making your will here.
Looking for other ways to save on family finance in the home? Why not try checking whether you can save money on your electricity and gas by switching with Bulb and get £50 credit!