Use this handy technique to get extra discounts at the Waitrose checkout
Of the main supermarkets, Waitrose with it's branding and prices generally set itself out as a premium supermarket retailer. This can mean that some prices match the reputation of the brand. This will be fully justified in some cases, however when it comes to higher prices on brands and items available elsewhere it becomes a different matter. It is then important to look for savings if using Waitrose for general household items. I'll show you how to keep you eyes open for your regular household favourites and use two techniques to get them even cheaper.
How to get prepared to access these deals
To start with you'll need to get a free "My Waitrose" card. This is important because it'll entitle you to freebies and offers in store  and via the post. It will also open up the interesting money saving options of their PYO "Pick Your Own" offers system. You can register for the My Waitrose Card Here


Next, keep your eyes peeled for multibuy offers on items you use. The best things to consider are higher value expenses like whole chickens, bulk meats, dishwasher tablets and other washing items. Common offers are "3 for £10" or "2 for £10".
What to look for to get the most out of the PYO Pick Your Own Offers system
In this example from part of a shop I did this week I stocked up on Lurpak, Fairy and Vanish. The Fairy usually jumps around in price but is approx £5 per bottle at Waitrose most weeks. If I go to the "My Picks" section of the My Offers page on the Waitrose site, I can search and add the Fairy to my PYO selection (note you can only have 10 offers loaded to your card, so use them wisely).
Because the Fairy is on 3 for £10, I get two offers applied sequentially. First the 20% off each FULL PRICE item. Then the Multibuy reduction too. This will work online or at the till if you load to your card before going to the store.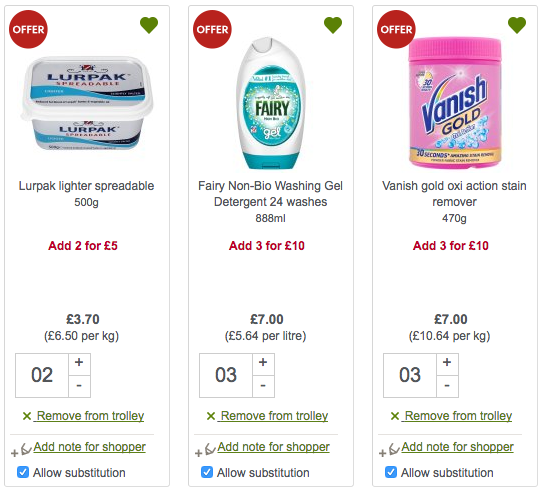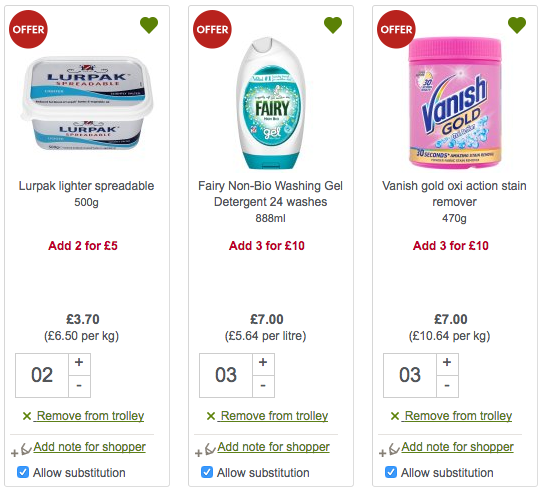 What savings are possible?
For the three items I looked t above this was the basket guideline on savings. A whopping £18.80 off the individual shelf price. However, read on to see how you can take the savings even further.


Remember to eek out the extras
Frequently card holders will get "Conditional spend" vouchers in the post. For the shop above I had a £6 off £30 spend voucher. Add a Newspaper to take your spend total up, don't worry as long as you've spent over £10 the newspaper cost is discounted straight off too! Sunday papers are best. As long as the basket total if over your coupons threshold (before discounts), scan the coupon with the staff member. Then hand over your card and politely smile while requesting your free coffee and enjoying the savings.
In some instances I've seen this working to take £30+ spends down to single digits.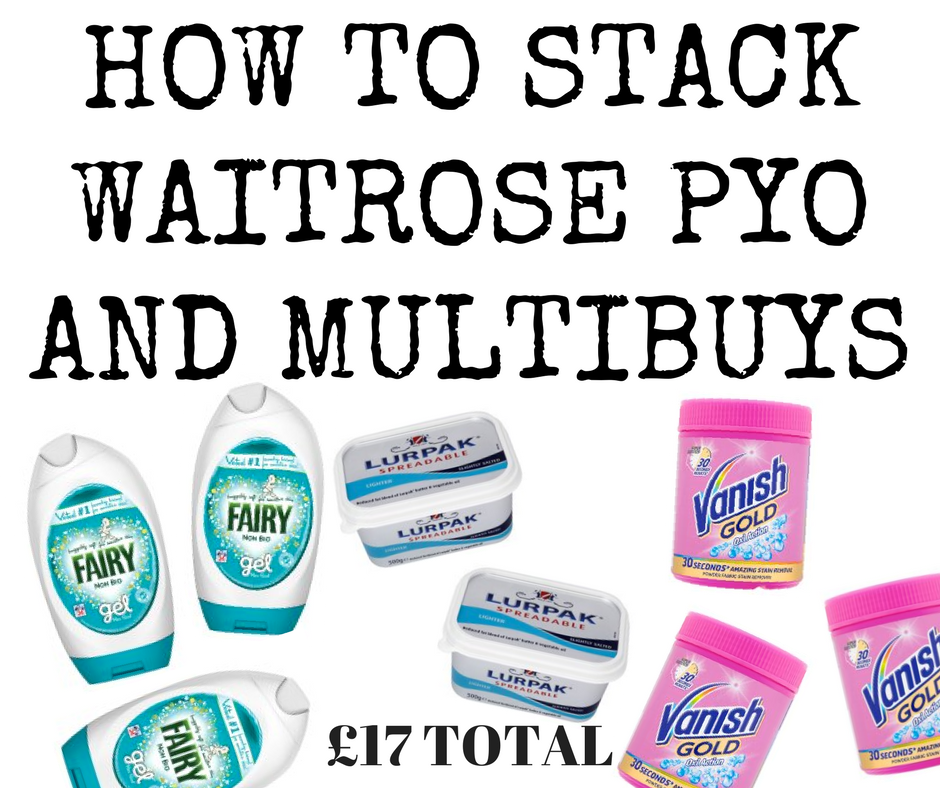 It's still worth using other supermarkets, as not all items are eligible for PYO discounts. Always consider the asda price guarantee as a way of getting the most out of your shopping spends. Alongside this consider extreme couponing. On top of this use grocery cashback apps like Shopmium to get even more savvy results.