I recently shopped around for my car insurance renewal online and found that the best option for me this time was just over £17 per month with O2. This was nearly  £10 less than the inflated renewal price I had from Hastings Direct whom I've now ended my cover with. While comparing quotes, I did begin thinking about the insurance costs of younger drivers in the UK and ways to reduce the costs involved with driving. This popped into my mind when I noticed O2 offered a "Drive Box", at a cost, to track my driving and reduce my premiums. For me, it wasn't needed as it would cost way more for the box than I'd get off my insurance and I'd already built the maximum no claims discount for most insurers or 9+ years. However, I wondered what costs were like for drivers between the ages of 17 and 24 these days. Therefore, I thought I'd do some digging into the cheapest cars to insure UK, cheapest group 1 insurance cars, and specifically the cheapest cars for 17 year olds.
According to the bigger comparison websites and insurance brokers, the average car insurance premium for a young driver over the last few years has increased from just over £1500 to around £1900. This is a huge burden when student costs are rising also. Being canny and shopping around for your premium can be cheaper than this average if you consider the best cheapest cars to insure for 17 year olds. On top of this, parents wishing to help out their children with costs are finding the savings of a one car family less commonplace.
What are the cheapest cars to insure for 17 year olds?
Base on a new driver aged seventeen in the East of England, with standard parking and excesses these are the quotes I got back…
Volkswagen Up! – With a year's insurance straight away being around £935-£1000 depending on circumstances, postcode area and such the Volkswagen Up offers one of the cheapest group 1 car insurance for most in the UK. It is a cute little city car that will appeal to most savvy entrants to the car ownership world and runs a suggested 68MPG. It is usually the cheapest new group 1 insurance car.
Fiat 500 – Dripping with Italian style and stunning styling the Fiat 500 is not only economical on the go, but it's also relatively cheap to insure at around £1100 based on the quotes I got. The insurance costs for Fiat 500 models other than the basic jump swiftly. Plus, if you were hoping for the Abarth models as a cheap car insurance option for a 17 year old, think again.
Citroen C1 – This has near enough the same stats and quote prices as the Volkswagen Up! Falling into the £935 category. Vibe or AirPlay models seem best for insurance purposes.
Peugeot 107 – £955 in my comparisons. The real bonus to the Peugeot is the fact parts are so plentiful in the UK. Also, in recent times, Peugeot has reviewed best for reliability.
Volkswagen Polo/Fox – Depending on the model and engine size these vary wildly from £900 up to nearly £2000! Second hand Polos are usually the best and new/nearly new Fox models also.
Toyota Aygo/ Ford Ka+ –  A 998cc Toyota Aygo and the newer base model Ford KA+ worked out around £1000. Plus, if looking secondhand, they're much easier to source cheaply at around £1000.
What are the cheapest Group 1 Insurance Cars and the cheapest used cars to insure?
Removing the age band filter of 17 shifts the prices. In general, the cars below are the most suitable group 1 insurance cars for comparing in the UK. I've included a very rough guide to the cost to buy in the first place.
Vauxhall Corsa hatchback – At around £5000 mark for the used versions. New cars are around £9000+.
Fiat Panda – Used models see prices around £5000 mark while newer models are £8000-£9000.
Citroen C1 – Again, the Vibe or Airplay models are the best in UK group 1 car insurance. Think around the £4500 mark for a used one and £7500 new.
Nissan Micra – Older ones don't review well, so the newer models will set you back around £15000.
Smart ForFour – £10000 to £20000 due to the huge variations in new models, best kept on city roads.
Skoda Citigo – Used cars can be found around the £4500 mark and, surprisingly, the new version can be as little as £8000. Mind you, if I was a 17 year old student looking to shuttle belongings between home and student digs, I'd likely need to locate a decent man and van near me to help out due to the limited storage.
Volkswagen Up – Used cars start around £5000. New Volkswagen Up cars start around £9500
Seat Mii  – Used cars are fetching around £6000 and new cars cost between £9500 and £10000 for the base models.
Volkswagen Fox – Used, these cars can be found on the market from £1000 to £3000. New, they sell for just £7250+
Hyundai i10 – Used versions around £3000+ and they can around £9000 brand new off the forecourt.
Ford Ka+  – A used KA+ can be found from £7k upwards, and new they are priced between around £10000.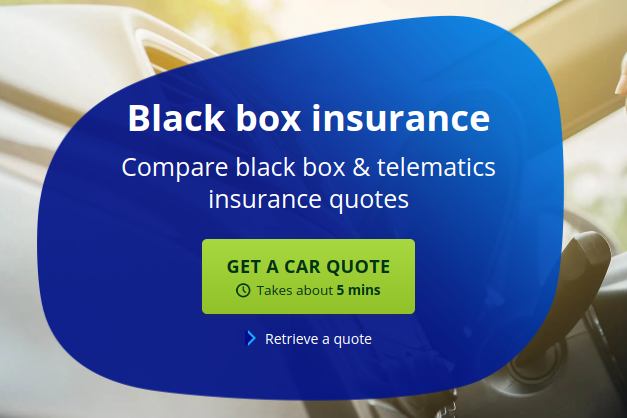 So, What are the cheapest used cars to insure?
Well, you have a general guide to the costs of the cheapest cars including their new and used prices and an approximate quote for a 17 year old. In order to get your own accurate quotes, I'd suggest considering the models above. Once you know your budget look at the new or used costs and then run a quote using at least two of the big car insurance comparison sites. It may also be useful to look into reducing your costs quickly using a fitter black box tracker. This won't be an option for all due to the costs but can be a savvy plan to reduce future payments.
If you're looking at this article for your own children who are now turning 17, it might be worth considering something that most parents put off way to long and read my article about how and why to make a digital will. Also, if you are helping to assist them in the search for car insurance it may be worth looking into cashback on car insurance or even better read my round-up of the best cashback apps or the best budgeting apps around in general.