It's a fact that old is gold. But if you are wondering what to do with an old iPhone, technology dismisses this conception. More and more electronics, including mobile phones, lose their value due to newer, more efficient replacements. On top of this, iPhones aren't part of the Amazon trade in programme which offers great rates on some mobile handsets.
The good news for iPhone users is that Android smartphones tend to lose their value twice as fast as iPhones. Whether you've got your eyes locked on the new iPhone 12 or the 12 Pro as a potential replacement, selling your old iPhone could help you finance your new investment. 
Even if getting the new iPhone 13 model is not your priority, you can still use the money you can get from your old iPhone to save. It may seem like just an old hunk of glass, but it is more valuable than you may think.
Regardless of your motive for selling your iPhone, it is better to cash in your ageing phone that will soon become obsolete instead of tossing it in your drawer once you get an upgrade. But selling or trading a used phone may not be as straightforward as you might assume. 
Read below to know what you need to do if you want to sell or trade in your old iPhone for a reasonable price.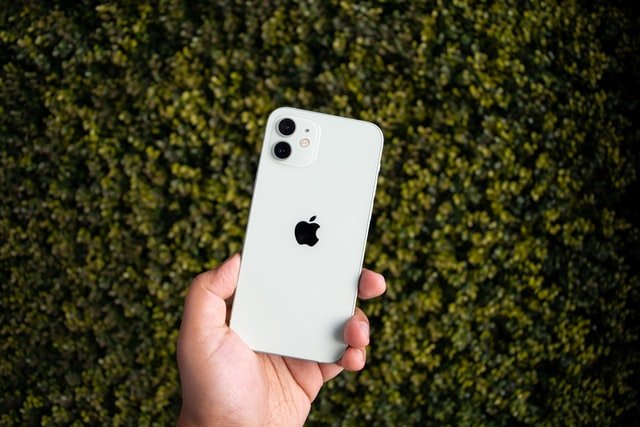 Ways to sell if you're not sure what to do with an old iPhone
An iPhone can be sold or traded in by a few different means. There is no right or wrong answer. It just depends on which method offers the best value, along with your preferences as the seller.
Option 1: Apple's GiveBack Program 
This service is beneficial for those who are looking to make money by investing in another iPhone model. Under the GiveBack program, you are paid in the form of instant credit to purchase your new iPhone, or it can be added to your Apple Store Gift Card. Perfect if you're not sure what to do with an old iPhone and just want to cash in before it loses too much value.
Trading in your old iPhone with this program is as easy as buying a new one. You can visit an Apple store, select the model you want, and answer a few questions about the device and its condition. You will be offered a competitive trade-in estimate based on your answers. 
Apple gives you the option to mail your phone or trade it personally from the store for immediate credit for purchase or transfer to your Gift Card.
Now, Apple's Trade-In program may not offer the best rates, but if you're in the market for a new iPhone, under this service, Apple will quickly apply your credit to the new device. The company offers a pretty penny for new phones. If your iPhone is in mint condition, you could get a lucrative deal under this Trade-In program. You can get an estimated trade-in value of up to $465 or £327 for an iPhone 11 Pro.
Option 2: Availing Buyback Facilities 
Another potential option if you're unsure what to do with an old iPhone is through a third-party buyback service. Of course, it isn't entirely without risk. If the old iPhone isn't in the condition you've described, you may not get the total amount quoted by the buyer – but it does minimize the hassle, especially if compared to selling used items yourself on places like eBay or Craigslist. 
The traditional trade-in options include Apple and Amazon in the UK and Walmart in the US. Target even accepts broken phones. However, you won't be able to get much. Best Buy, on the other hand, offers trade-ins both online and in participating stores. It does not take damaged devices or offer cash, but it allows you to have a store credit to purchase anything else.
Network Trade-Ins is another viable option. Service providers such as Vodafone, EE and others buy back your device to recycle; generally for a lesser value. However, you can still score a reasonable price with a used iPhone.
Option 3: Sell It Yourself 
Are you looking to sell your iPhone or iPad? Freedom Mobiles will help you compare the leading online recyclers for the best price. The recyclers on their website do not pay commissions; they all feature free and have an overall 5-star rating. Trade-in sites save you much time and hassle.
Using sites such as Craigslist in the US, or eBay, Gumtree and Facebook Marketplace in the UK can help you sell your iPhone at a profit. These are potentially the riskiest option for selling an iPhone, but it is easy to find buyers that will pay cold, hard cash for iOS devices. The biggest challenge here, perhaps, isn't finding customers but getting them actually to show up or not mess you around with complaints and returns. 
If you end up deciding to use Craigslist, eBay, Gumtree or any other in-person option to sell your iPhone, make sure to meet the buyer in a well-lit, public place. Several police authorities and councils offer their sites as transaction sites. Clarify the terms with the customers in advance to have a smooth transaction. Tell them the price and condition of the phone (especially if it's not unlocked) in advance. 
Another popular way of finding customers for your iPhone is the Facebook Marketplace. Many consider this to be a big step up as the listings are free, but Facebook removes much anonymity and needs careful consideration if thinking about what to do with an old iPhone. 
For those who don't mind listing, shipping, and paying a small sales fee, eBay is arguably a better option to sell a used phone when compared to Craigslist, Gumtree or Facebook Marketplace. It offers purchase protection. Consumers are more comfortable purchasing from strangers. 
However, the downside to eBay is the sales fees charged for the products that are sold through its site. It involves 10% of the final selling price. If the payment is accepted through PayPal, it sets a fee of 2.9% and 4% if sold internationally. You can figure out the ballpark selling price for your iPhone by searching for your model and checking the "sold" listings. 
Also, it is essential to know that if you sell through eBay, there is the potential risk of buyer's remorse. And in the event of a dispute, customer service tends to side with the buyer.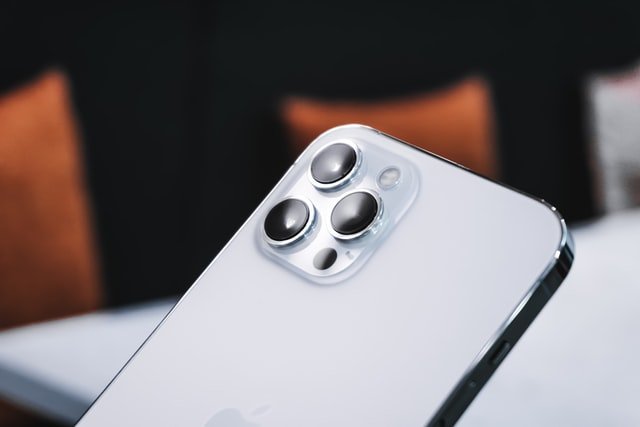 Determining the Best Value 
Right off the bat, the condition of your iPhone will have a substantial impact on its value regardless of where you decide to sell it. According to BankMyCell, the average iPhone's value could decrease by 23% due to scratches. Based on your iPhone model, this percentage could range from 11.1% to 34.9%. Of course, it doesn't include more severe damage such as a broken display.
While some of the quoted prices on either Apple's or other third-party websites may lure you in, it is all dependent on the overall condition of your phone and how well you've taken care of it. 
When you are thinking about what to do with an old iPhone, the timeframe is also critical, as older phones tend to lose value by the day. Your old iPhone loses up to 30% of its trade-in value within 24 hours of the unveiling of a new model. 
If you sell your old phone too quickly, you may be phoneless until the next one arrives. Fortunately, many buybacks and trade-in services offer you a grace period, which usually lasts 30 days after selling your phone before you have to send it in. It gives you time to purchase and receive your new phone.
You could also consider carrier and network-unlocking your device to snag its best price. Since locked devices can only be used with a specific carrier, they are often inferior. According to research, by closing your iPhone to AT&T, T-Mobile, or Sprint, you can lose up to 24.5% of its resale value, compared to 51.9% when locked to smaller carriers. 
Furthermore, if you plan to sell off your older versions of iPhone before the new ones come out, look into the iPhone Upgrade Program from Apple to ensure it's a good match for you. 
Users of one of the four major US carriers can trade in their current iPhones to Apple and apply for a zero-percent loan for the new iPhone, this is offered in the UK too via 0% APR options on the Apple upgrade site. You get AppleCare+ included in that deal, and it's a fair monthly payment with no interest. You can upgrade to a new iPhone model with the same agreement after a year.
Round up for what to do with an old iPhone
You can cash in your old iPhone from buyback sites, trade it in from Apple or your mobile carrier and network for credit against future bills, or even swap it in exchange for a gift card at some store like Amazon. However, the amount you will receive will come down to the condition and model of the iPhone you're selling. 
If it's in pristine condition, you can easily land yourself a good deal, especially if it's a recent model. Before making the final deal, make sure you've wiped out all your data from the device and signed out of all apps, services, and connected accounts.