Let's face it. Diary dates can sneak up. Whilst your mother 'might' forgive you for forgetting to phone her with the latest gossip from the week, forgotten fines associated with your car ownership and travel can impact not only your zen but also your wallet. Well, gone are the days of struggling with motoring charges like those associated with the Birmingham Clean Air Zone or the London ULEZ. With startup Caura, an 'all-in-one' smorgasbord of tools associated with auto-payment-management, is at your fingertips and ready to reduce your motoring headaches and potentially save you money too – in fact, the biggest worry you'll have is thinking about where to park while adventuring in your car.
Reader Offer: Get access via the banner below to get a free £50 sign up bonus.
You must use our unique code ' SAVVYDAD ' to get this £50 bonus when joining.
With no limit on what you can earn for referring friends, in principle Caura users can earn enough credit to bring their insurance renewal down to £0. Quotes take just 60 seconds, so you save time, avoid fines, and are able to store all your motoring documents in one place in a highly reviewed, well-built app.
What is Caura and how can it save motorists money and time?
Whether you're prone to missing a payment for driving through a ULEZ or Clean Air Zone, forgetful when it comes to Congestion Charging, or just awful at keeping up with car tax and insurance, Caura is aiming to stop car ownership from costing you more than it needs to. They understand that dates can catch people out. It's human nature to be forgetful. So their offering to the modern-day car owner is a suite of tools that take the pain out of avoiding fines and managing taxes, insurance and more. 
Getting started is free and easy via their app. Available on both iOS and Google Play, you simply need to download the app and type in your car registration to get started. A very well waxed and polished picture of your car model will then appear on the app screen, along with the base make and model details for you to check over. It's at this point that you can pop those all-important car insurance reminder dates into the app. Caura automatically picks up your tax and MOT renewal details.  From this day forwards, Caura will be in your corner keeping track alongside your other money-saving apps. 
Each of the Caura app's Admin Features (such as MOT, insurance, and TAX) has its own logo with a visual representation of the remaining time left before action is needed for each. Caura will also automatically send you reminders via in-app notifications and emails, along with guidance on anything you may need to do. There's also a section on the home screen entitled 'City Charges', which deals with charges and tolls associated with London's ULEZ, London's congestion charges and Birmingham's Clean Air Zone, aka CAZ. This can be paid via Google or Apple Pay, or via a credit or debit card.
Using Caura in this way literally means that payments are handled for you via AutoPay (London Only). This is where users pay an annual subscription (£10 which is passed directly to TfL), and then Caura automatically charges you when you drive in London's charging zones avoiding the hassle of remembering any manual payments. For other areas of the country, payments can be handled manually, in seconds, with a few taps on the app.
Caura also stores all receipts on the app, this gives you a complete set of historical records for what you've paid and when, again helping to avoid forgetting what's already been paid or forgotten.
For those of you considering a drive into London, it is worth knowing that London's Ultra Low Emissions Zone (ULEZ) runs 24 hours a day, 7 days a week and every day of the year except Christmas Day. Now whilst we can all agree that improving the air quality in London is a great thing, it is potentially easy to get caught out – that's where Caura really does give you peace of mind.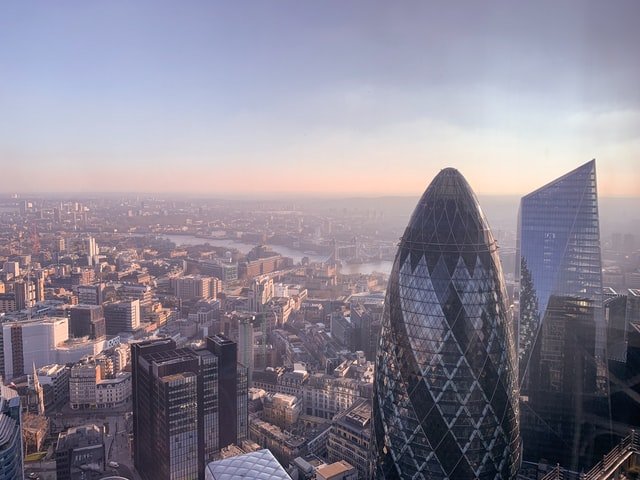 Struggle with charges or tolls for places like the Birmingham Clean Air Zone? Caura takes care of them.
In a similar way to the City Charges section of the app, 'Roads & Tolls' allows users to see the most up to date fees for using a toll road, bridge, crossing or drop-off and pay for the cost within the same app. As this is all linked to Apple Pay or Google Pay, you can easily pay for single, return, or double crossings for 24 hours in advance or in arrears (if you travelled yesterday). 
Now, this might all seem great already. After all, a free app that stops a car owner from racking up fees and charges for missed fines and toll charges – what's not to like? 
Well, it gets better…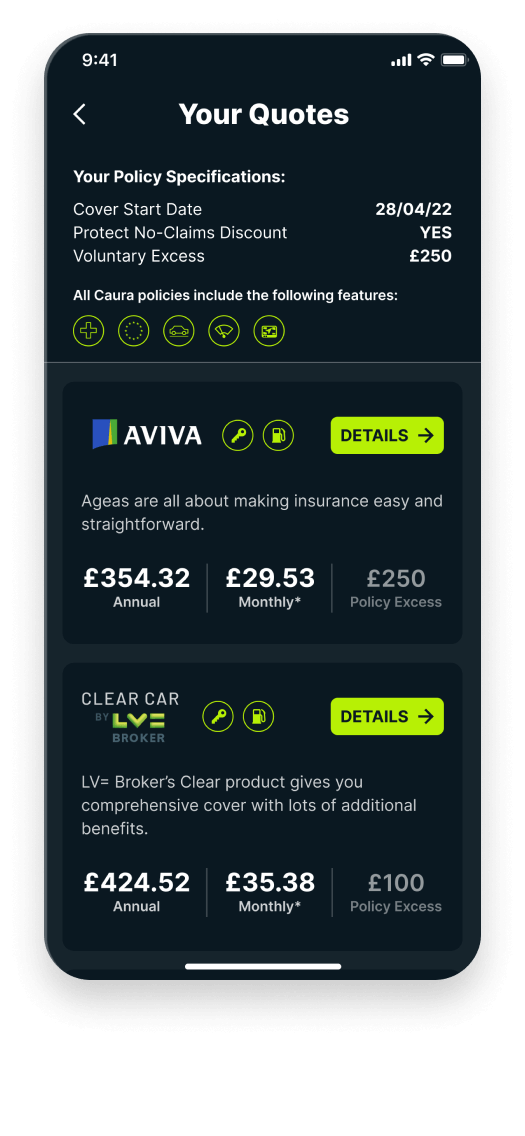 Get your car insurance, potentially, for FREE!
Yup, that's right. You heard it! With Caura, there is the potential for users to get their annual car insurance for nothing, zippo, nada! This is due to their generous refer a friend setup. Once you're set up on the app (using the code SAVVYDAD) you can net yourself an extra £50 credit for each friend you give £50 credit too. 
That's right, not only will your friend get £50 off their car insurance quotes via the app, but they'll also avoid overdue fines and missed deadlines for all manner of things associated with their car. Oh yes, and for the kindness of helping them see the light when it comes to money management of their vehicle, you'll get £50 credit too. 
The best part is, in theory, you can stack those £50 credits to give you net FREE insurance for the year. If you're good at sharing the news of the app, maybe you could pay your car insurance with app credit for life! 
All of this comes bundled in an app that's FCA regulated and well established. Caura is reviewed well on TrustPilot and on Google Play with the Caura App highly rated at the time of typing this article from over 1000 reviews. Reviewers make constant mention of phrases like "easy to keep up with my car", "essential for anyone who drives in London" and "the app I never knew I needed!" 
You can nab yourself £50 off your first car insurance using our link, and you can do similar too once up and running to generate extra funds for yourself. Caura state that they use a selected number of insurers that offer excellent cover features at competitive prices. Whilst the app uses a database of fewer insurers than some larger comparison sites, the use of the £50 referral code may make the insurance quotes they list cheaper overall anyway. 
The app allows users to get a quote and get covered within 60 seconds, paying within the app, and then having all of the insurance documents and policies stored directly in the app for convenience. If the worst does happen, and you have an accident, you'll know exactly where your insurance details are – particularly useful if you're a new, young driver. Caura also offers customer service, policy amendments, and a general support form within the app – directly linking you to the Caura team via a chat feature.
Does Caura help make motoring hassle-free? 
Will I continue using Caura? I feel I might. I'm travelling into the capital more often these days and am renowned for leaving things late so the reminders via the app are invaluable. I like that policies and receipts are also stored locally in the app meaning, in the event of an accident, I would have everything to hand. 
Why use Caura?
An easy to use insurance quotation feature, within app. 

£50 sign up credit for readers of this article. Plus a unique referral code so users can more credits for introducing friends.

No limit to what you can earn, so in principle, Caura users can earn enough credit to bring their insurance renewal down to £0. Quotes take just 60 seconds! 

A quick, easy and simple way to handle and pay fines and city charges which is immensely quicker and easier than using the gov.uk sites independently. You save time

and

avoid fines! 

FCA approved and regulated. 

App caters for a growing number of city charges and road tolls in seconds including London Congestion and ULEZ charges, the Birmingham Clean Air Zone charge (CAZ), DART charge, Heathrow passenger drop off charge, Tyne Tunnels toll crossings, MerseryFlow toll crossings. 

Works with market-leading insurers, quickly and effectively.

Syncs with DVLA to check if you have points or endorsements (and when they expire).

Ability to store your driving licence in-app to save carrying it.

Documentation stored in-app for all manner of car-related needs such as insurance, tax and breakdown. 

Highly rated on Google Play Store reviews. 4.8 out of 5 at the time of writing this article. 

Reminders for you to avoid those fines and keep your motoring ticking over with as little cost as possible.
A great app for dealing with the Birmingham Clean Air Zone and London's ULEZ tolls and charges and all manner of motoring documents.
All in all, Caura.com have a tidy little app and service that is offered for free. I'm based in the East of England, but for those drivers who frequently dash in and out of the London ULEZ zone or the Birmingham Clean Air Zone, I feel the Caura service would be truly useful. The referral scheme is a nice bonus to 'drive' down those prices associated with driving further and introduce friends to extra savings too. Try out the app today and let us know in the comments section for this article how you get on.