Tesco Clubcard (Re-Vamped)
Keeping the kids entertained on the cheap over the summer holidays can be tricky. In fact, the summer holidays can be tremendously expensive is you're unplanned or haphazard in your approach to those 6 weeks. For most families they're unlikely to get more than one pay day during the summer; so Tesco Clubcard have aimed to make the summer less expensive via their loyalty scheme.
Now, supermarket loyalty schemes can vary from season to season as to how easy points are to collect and use. Tesco have launched a new Tesco Clubcard campaign this summer and I actually think it's going to benefit customers missing out on points. Points remain the same at 1 point for every £1 spent, but the new cards being sent out to all registered users have some added cool tricks.
First off the cards are now contactless. So, as Tesco say themselves, "A tap is all it takes". This means your more likely to bother using it if you're in a rush and aids the ease of collection.
Tesco Clubcard Reward Options
Tesco have prided themselves on trying to make family life that little bit more affordable via their Tesco Clubcard rewards. Users can earn points on all their fuel, with Tesco Mobile, Tesco Direct, some Tesco Banking and of course on their groceries in-store and online. Tesco Wine and Tesco F&F is also eligible to allow users to collect points. All the hard-work and expense can be eased, at least a little, by using the options available to browse on their secure Tesco Clubcard website.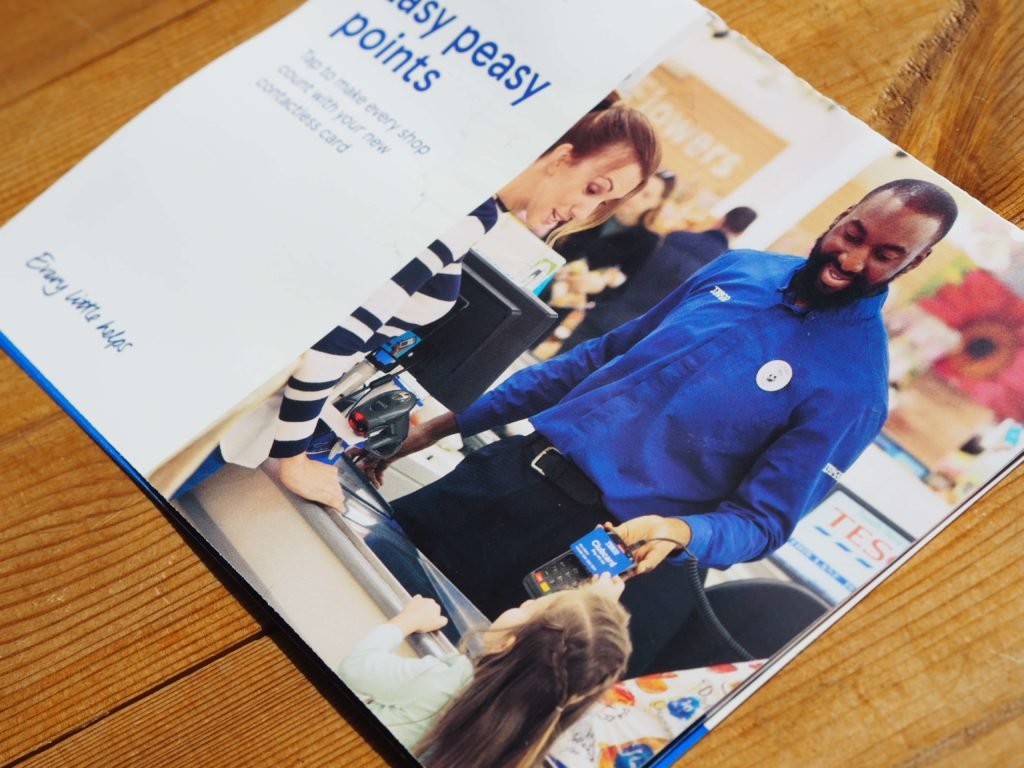 So what are the current Tesco Clubcard rewards options?
Days out – I knew Tesco rewards offered a few of the larger attractions, but like many other existing users, I didn't realise how many more had been added over the years. Now, venues offering discounted entry in exchange for Tesco Clubcard points include zoos, stately homes, amusement parks, heritage grounds and more… Not just the ever popular discounted Legoland entry.
Gifting – Whether it's magazine subscriptions, charity donations or a huge range of online gift stores, there's an option for everyone when it comes to cashing in Tesco Clubcard rewards. Experience Days from companies like the popular Red Letter Days are also available at a discount.
Holidays – Travel via Uber, Rooms booked with Hotels.com and cruises with Royal Caribbean are just the tip of the iceberg! Okay, wrong metaphor when discussing cruise ships, but with over 70 different holiday options you're spoilt for choice. Even a 1 Year Railcard could be discounted using your clubcard vouchers!
Eating Out – Pizza Express has to be one of the best offerings from the Tesco rewards. 250 points gets you £10 worth of meals at the popular Pizza chain. Add in the fact you can use the vouchers as "part-payment" on the chain's more expensive dishes and it's a win/win situation. It's also perfect as a dinner on the cheap before a film or night out. Bella Italia, another Tesco Clubcard review partner, offers a similar 250 for £10 discount deal and they also have a larger range of less expensive "veggie" options.
Cinema & Entertainment – Cineworld and Odeon are offering child and adult cinema tickets in exchange for 250 to 350 Tesco Clubcard points. Plus you can also top this up with using your clubcard points for snacks at Cineworld too!
If it's been a while since you last logged into your clubcard account, log in today to browse the huge array of deals on offer near you. Plus, I like the fact you can also by more mundane but frugal things like using Clubcard vouchers to pay for a discounted Tesco Delivery Saver Plan.
Taking earning rewards further with Tesco Clubcard
The new easy to use contactless clubcard, together with a re-vamped mobile app, really make earning and redeeming clubcard vouchers a breeze. Armed with your local Tesco opening times, there's really no reason not to be earning whenever your nearby to help discount those sometimes expensive summer holidays!
It's worth also noting that you can make your Clubcard points earning even easier by using Tesco's survey site "Shopper Thoughts" which allows users to earn up to 100 points for a 15 minute survey.