It comes to something when the brands, businesses and companies are the ones attempting to help cut the cost of feeding your family and kids. The UK government's approach to supporting families is to raise interest rates to curb expenditure and encourage saving, but that only works when families have money to spend or save. The cost of living crisis has meant that now, more than ever, the brands providing offers where kids eat free or for cheap are a small way of easing the pressure on parents.
So, where are the best places that kids can eat for free this summer and beyond? Here at Savvy Dad HQ, we've put together a small list of the best offers around to help make the most of what discounts and freebies might be on offer in your area. By the way, don't forget to check out our useful free food apps.
Kids Eat Free at Bill's Restaurants
First off, we have this offer from Bill's. It is available nationwide and entitles customers to make the most of an offer where up to two kids can eat free on weekdays during the summer holidays. The offer is valid, so long as there's at least one adult ordering a main dish. It doesn't matter whether this is breakfast, lunch or dinner.
You can find the offer page here, along with any terms and conditions. We've been lucky enough to dine at Bill's when parking in Norwich and used their city restaurant regularly for both parties, small groups and kids' meals – all have been fabulous!
Savvy Side Read – Frugal date nights and cheap romantic meal ideas.
Kids Eat Free at Morrison's
Next, we have the kids eat free offer available at Morrison's cafes across the UK. This offer entitles one child to eat free for every one adult meal that is bought with a value of at least £4.99. To reiterate that last point, it's one child free per paying adult. You can get trade-ups and extra portions, but these are not included in the qualifying £4.99 value. This offer also excludes many of the Morrison's Cafe specials.
Here's what you'll get for the free kids' meal.  You can adapt it a little depending on their tastes but, in general, the kids' meal customers can get for free in Morrison's Cafes includes a piece of fruit and either a Tropicana Kids Orange or Apple drink or bottle of water.
This offer is restricted from being used alongside any other offer that Morrison's have on, other than the Teatime Meal Deal. In order to qualify the children taking part must be less than 16 years of age when purchasing the meal.
Customers can check out the full terms and conditions here, but Morrison's has been consistently offering decent grub at decent prices in their cafes for years!
Free Food from Preto
We have not actually dined at a Preto, as we don't have one nearby and we can't vouch for what the food is like. However, Preto has an offer which seems to be ongoing every day, from midday, until the close of business. This is valid during Summer Holidays and at Half Terms only!
This kids eat free offer is open to children up to 10 years old and is restricted to a maximum of one child for full paying adult rodizio. Customers wishing to take part in the offer can Sign up here in order to get a code to redeem and get the cheap food offer. Codes can only be redeemed once.
Savvy Side-Tip – Free Maccie D's –
Download the free McDonald's App and opt into rewards. You'll get a range of free deals varying from money-off deals to freebies like Cheeseburgers and Vegetable Deluxe. Have a large family? The app can be installed on more than one device to maximise the offers and freebies.
Bar Barrito – Kids get a FREE Bambino Wrap or Bowl
This offer is available via the Kids Pass App, and customers will be eligible to claim a free bambino wrap or bowl for any child under 12 when accompanying a paying adult. You can read more about the other great savings on the Kids Pass Offer page on our site.
Table Table – 2 FREE Kids breakfasts with one paying adult.
Customers can check out the deal here for Table Table breakfast freebies which are available for up to 2 kids with one paying adult. This is one of the most generous offers 'on the table' and allows the whole family to eat out for substantially less during the school holidays!
Table Table offers an 'unlimited' breakfast where kids eat free. They also offer great value lunch, dinner and drinks menus throughout the day and evening. For example, their kids' meal deals are £4.99 later in the day.
Dunelm (Pausa Cafes)
Another great offer here from the Pausa Cafe outlets, located in many Dunelm Home stores. From June 27 children can eat for FREE with every £4 spent at Pausa Cafes in Dunelm stores. In the promotion, children can get one mini main, two snacks and a drink.

Cafe Rouge
Click here for the Cafe Rouge offer where customers can net one kid's 2 or 3-course set menu of meals for just £1. This is available when one adult purchases a main course meal from the a la carte menu. Sadly, customers will not be able to use Tesco Clubcard vouchers alongside. Similarly, the offer is not valid in conjunction with other deals in their site or in the Cafe Rouge venues themselves.
The offer for a £1 kids meal at Cafe Rouge will run until Wednesday 31st August 2022 with some select stores and stadium outlets not included. Customers can get the deal from midday onwards (excluding Saturdays).
Brewer's Fayre, Beefeater & Whitbread Inns – Two Kids FREE!
This offer is similar to the Table Table one mentioned earlier – just with different branding. Families can save money on the cost of living with an unlimited breakfast for just £9.50 for an adult, while up to two kids can then at for free alongside. The offer is valid for children up to the age of 16 and they have a full range of staples to suit all tastes and diets.
Using these offers to start your day off well fueled can really help save on meal needs during a day, particularly if you're using the offers while away on holiday in the UK.
Eat Like a Hungry Horse for FREE
Choose any Kid's breakfast worth up to £2.49 for FREE. This is when customers buy an adult meal for at least £3.49 in participating Hungry Horse venues. The offer is up for grabs from 8am until midday until 20th August in Scotland and 4th September in England, Wales and Northern Ireland.
ASDA – Kids Eat for £1 – ALL DAY
My kids love the burgers from the Asda Cafes, simple and cheap. Well, families looking to save money on eating out with kids can use the £1 All Day Kid's Meal Offer which is valid for kids under 16 years old. There's a maximum of one kid's menu per child, per day and no qualifying spend other the £1. Check out how to make savings with the new Asda Rewards App also.
This offer is one until January 2023!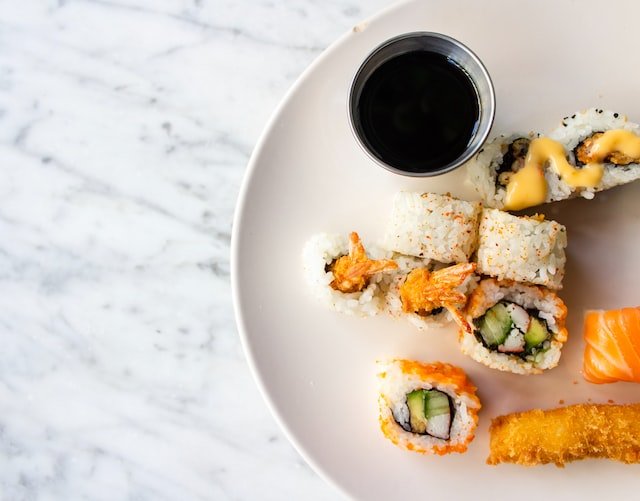 Yo! Sushi – Kid's Eat FREE in late afternoon
Yo! Sushi are seeking to take the pressure off the cost of living for families dining in their restaurants. They are providing an offer which allows kids to tuck into their Mini Nija children's menu for free between 3pm and 5:30pm. This is when an adult is spending £10 in the Yo! Sushi venue and is available Monday to Thursday, each week, until 29th September 2022.
The kids taking up the offer must be under 10 years of age and one child can eat free for each £10 spent. This means that one adult can take 1, 2 or even 3 children along, providing they spend the correct threshold amount. The offer includes a free bento and a free Yo! Sushi drink from the menu, plus a dessert can be added for £1.50.
Bella Italia (£1 Kid's Meals)
Kids eat for £1 all Summer at Bella Italia with the purchase of every adult main meal. This offer is valid from 4-6pm, Monday-Thursday in UK Bella Italia restaurants. Kids will get a choice of three courses and a Cawston Pressed Fruit Water for just £1.
The offer is not able to be used in conjunction with any other offer, set menu, voucher, discount or Tesco Clubcard.
Looking to carry on the savings at home?
Try out some of our other suggestions like…
65% Off Gusto Meal Boxes to help get prices in check and plan meals better. Use our code for 65% off 1st box + 30% off the following month if you continue to subscribe – Offer Code GAFFILQ26530M – Redeem your code here.
Look into the apps offering free rewards and food while travelling out and about in the UK.